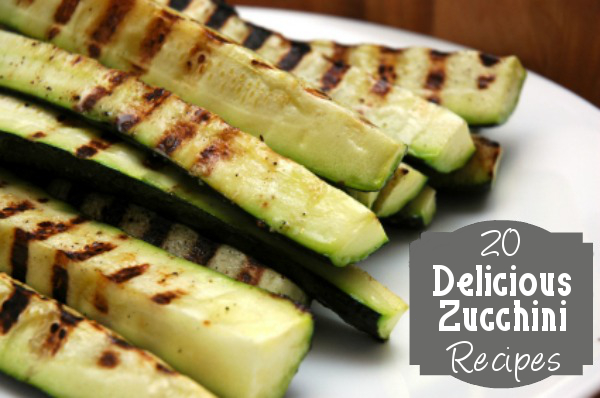 By contributing writer Andrea Green
From sides to muffins and even desserts, you'll find the perfect recipe to use these versatile vegetables with this roundup of 20 delicious zucchini recipes.
1. Zucchini and Summer Squash Ribbons with Onion and Parmesan Maven of Savin
2. Lemony Zucchini Risotto The Greenbacks Gal
3. Zucchini Pizza Lynn's Kitchen Adventures
4. Summer Squash Pasta Don't Waste the Crumbs
5. Chicken and Summer Squash Over Rice Crystal & Co.
6. Sausage Zucchini Bake  Kitchen Stewardship
7. Garlic Zucchini Pasta Kansas City Mamas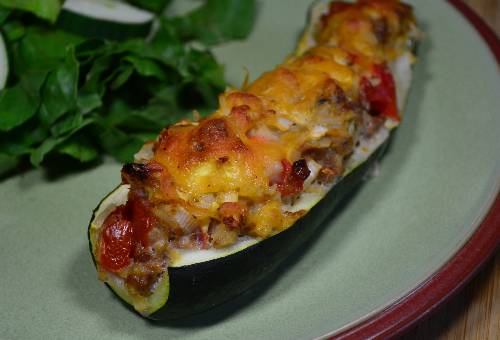 8. Stuffed Zucchini The Happy Housewife
9. Italian Chicken and Zucchini Lasagna Mindful Mama
10. Zucchini Casserole The Taylor House
11. Zucchini Tots Creative Green Living
12. Zucchini with Walnuts The Gluten Free Homemaker
13. Zucchini Hummus The Greenbacks Gal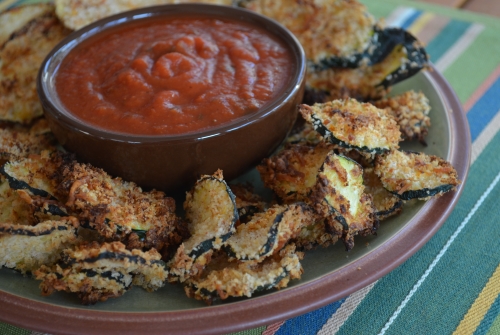 14. Baked Zucchini Chips  The Happy Housewife
15. Mexi Zucchini Fritters My Humble Kitchen
16. Dehydrating Zucchini GNOWFLINS
17. Cheesy Garlic Zucchini Bread Common Sense Homesteading
18. Chocolate Zucchini Bread  Stacy Makes Cents
19. Zucchini Basil Corn Muffins Family Balance Sheet
20. Zucchini Chocolate Chip Cookies Live Renewed
Find more delicious meal ideas at the The Happy Housewife Recipe Index.