I didn't prepare for Friday's breakfast. Usually I have bread for French toast or whole wheat flour in the freezer but I had neither on Friday morning because I went to bed early with a headache on Thursday night. I didn't want to wake anybody up with the grain mill, so I decided to make some of Kate's delicious cinnamon rolls, since those are made with white flour.
These rolls are so good, and so bad for you! The kids love them and they are quick and easy.
Cinnamon Rolls
1 T yeast
1 cup water
1/2 cup white sugar
1/2 cup melted butter
1 tsp salt
2 eggs
1 T dry milk powder
4 cups white flour
ICING:
1/2 cup softened butter
1 1/2 cup powdered sugar
1 oz. cream cheese
2 T water
1 tsp vanilla
Mix all ingredients together, but don't add all flour at once, add slowly. Knead into a ball, divide into 2 pieces. Roll out both pieces into large rectangles and spread with: 1/4 c. softened butter, 1 C. brown sugar and 3 T. cinnamon. Roll up and cut into rounds. Bake at 400 for 10-15 minutes or so. Drizzle with the icing.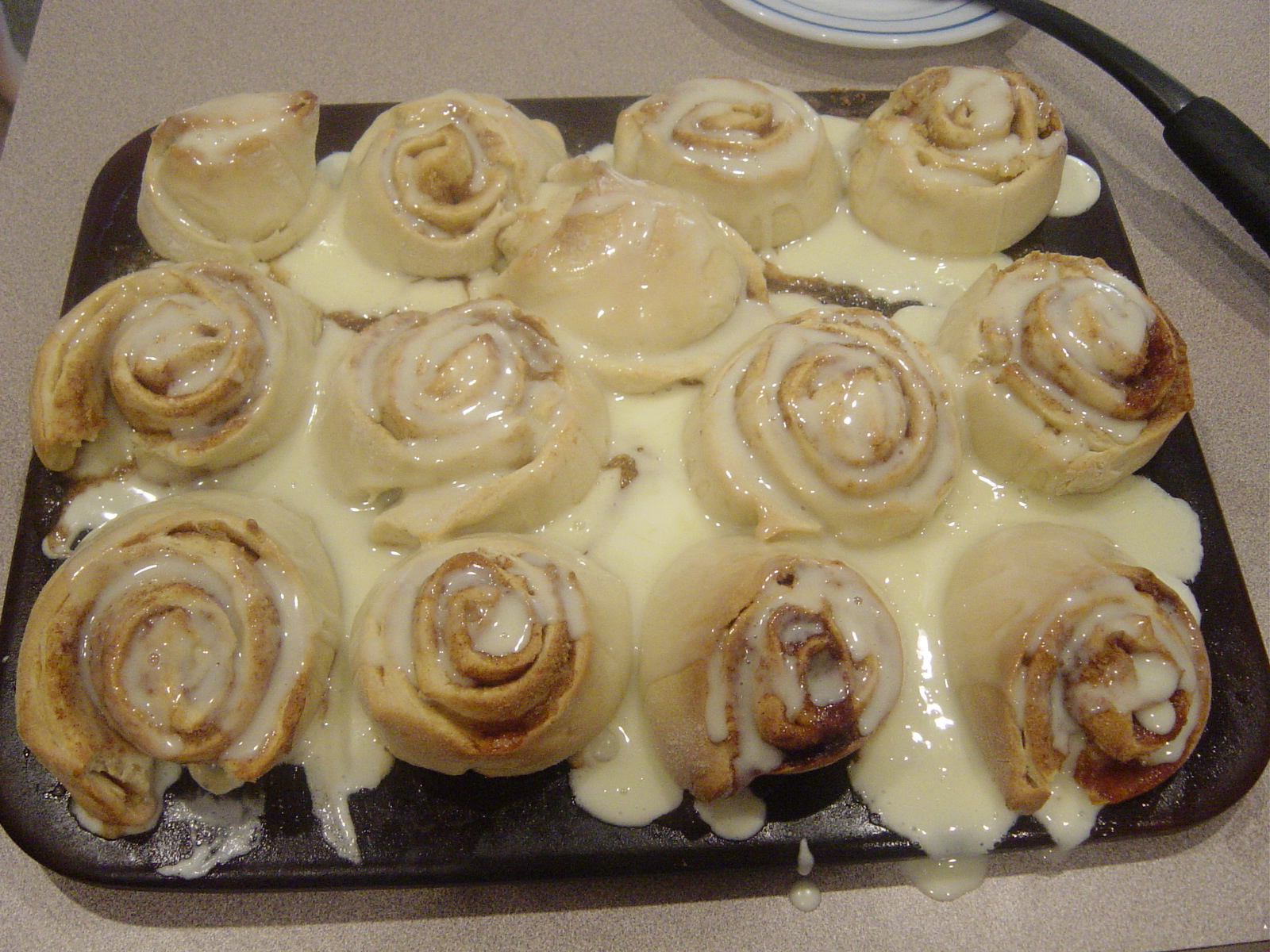 For lunch, we were out of bread, so I made whole wheat lemon poppy seed muffins. We had those with fresh fruit and carrot sticks. Some of the kids also had sliced cheese and lunch meat.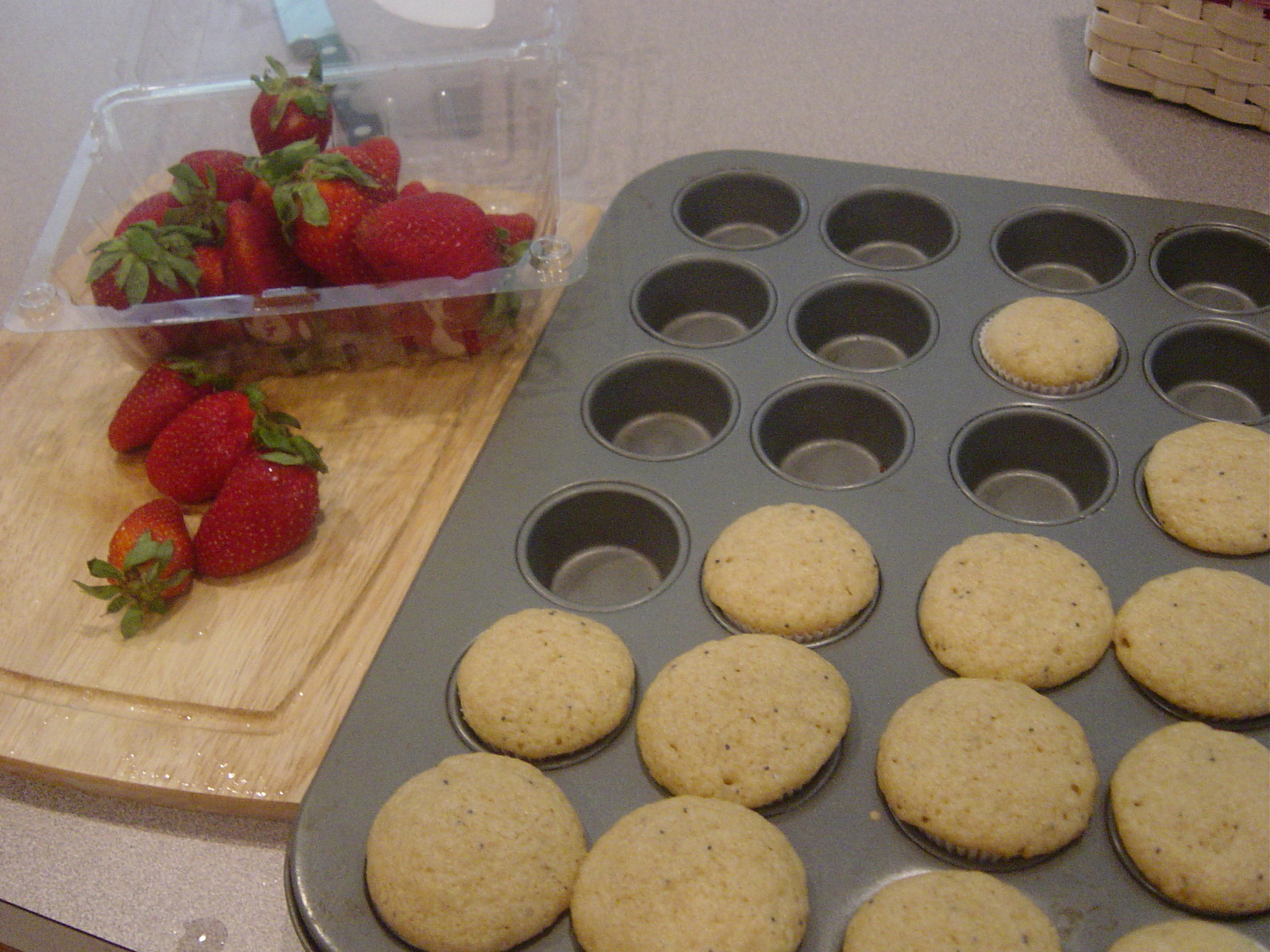 For dinner we were on our field trip so we had pizza and cookies. This was definitely not one of our better days as far as healthy eating, but we survived long enough to eat our whole grain waffles the next morning. Pictures and recipes to come…
Check out Joy's blog for her less than delicious cinnamon roll experience. Kate has started her cooking in bulk and conquers 11 pounds of ground beef.