Honestly, I think everyone is going to stop reading my weekly menu plan because lately I have been no good at sticking with it!
Monday morning I had planned to make pancakes but Cora woke up sick and I was able to get an appointment first thing in the morning. The kids ended up with cereal as I had no time to make the pancakes. By lunchtime I wasn't feeling well, so I put out a bunch of food and the kids made their own lunch. I ended up laying down as I could feel a headache coming on and woke up in time to make dinner. Since my turkey was still frozen solid, we had pink pasta, green beans, and apple slices. I made dinner, but still felt pretty crummy so I headed back upstairs without eating.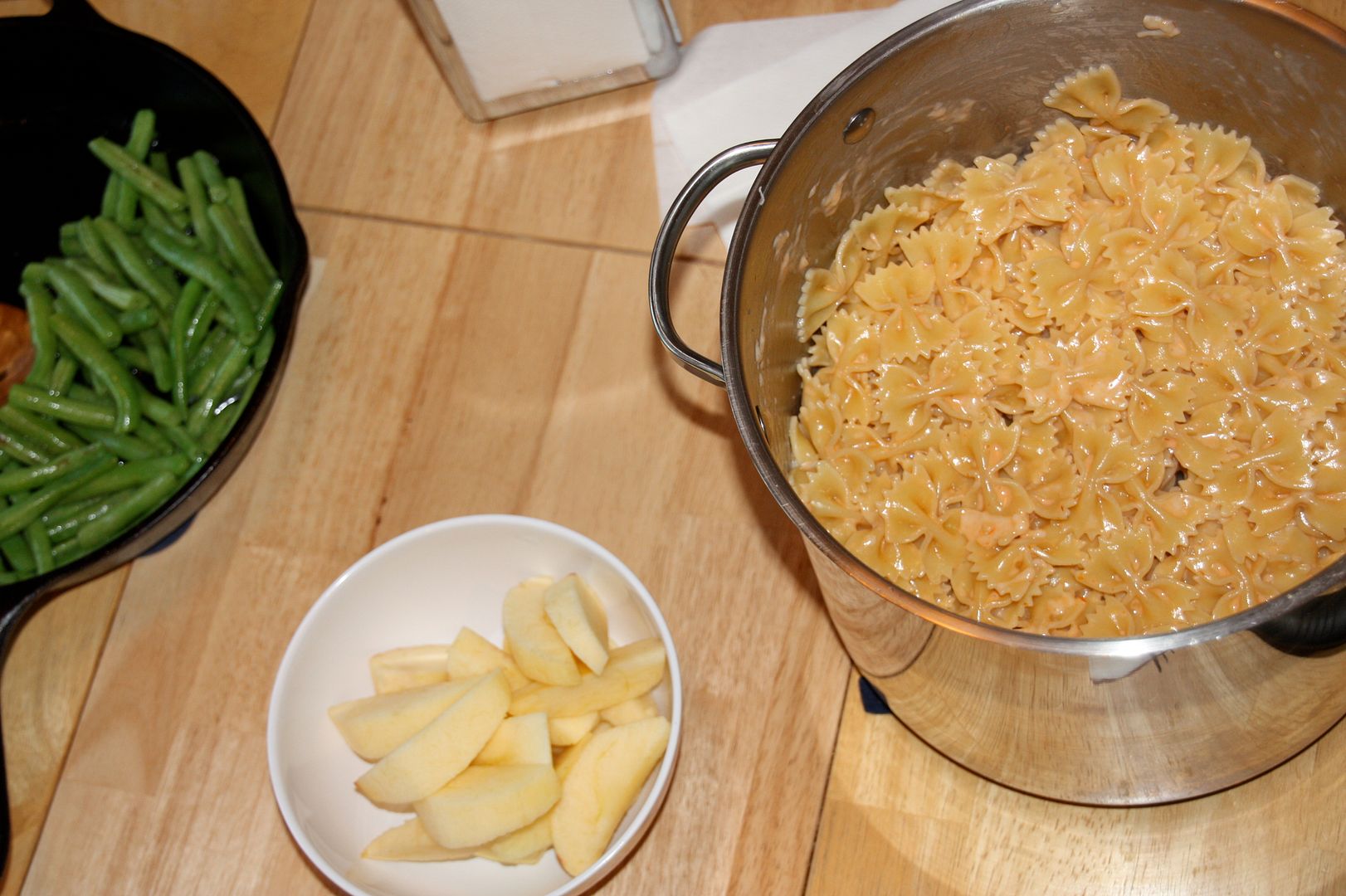 Tuesday morning I made our new favorite whole wheat pancakes. My kids skip the syrup if I add chocolate chips.
After breakfast I started the BBQ pork roast in the crock pot.
It was a beautiful day, so I sent the kids outside to play after they finished school. My kids love eating lunch outside, so they were thrilled when I brought out plates of peanut butter crackers, cream cheese crackers, cheese slices, popcorn, and rice cakes. It wasn't until after lunch I realized I forgot to slice any fruit!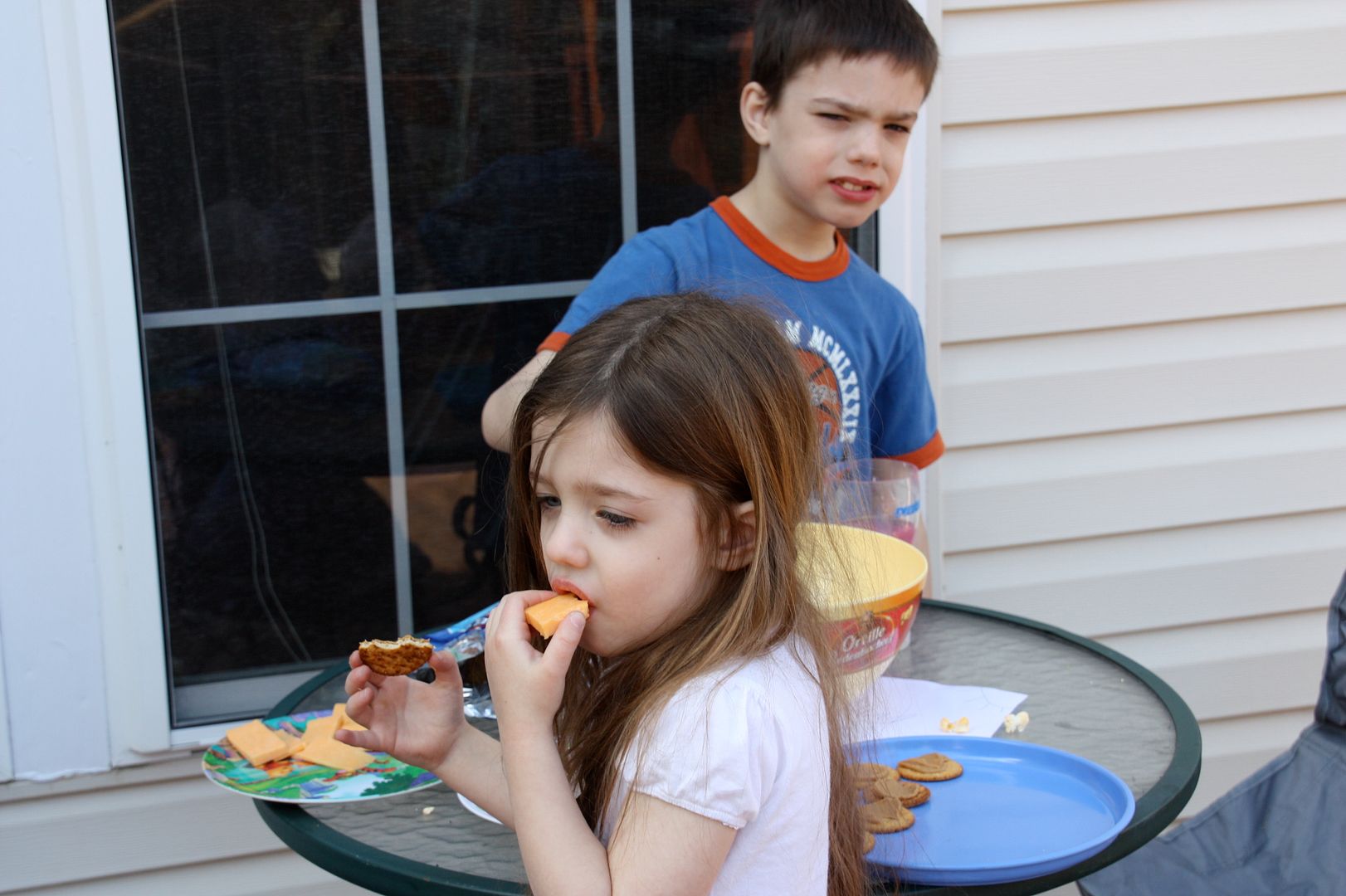 Even Cora ate outside today, she loved it!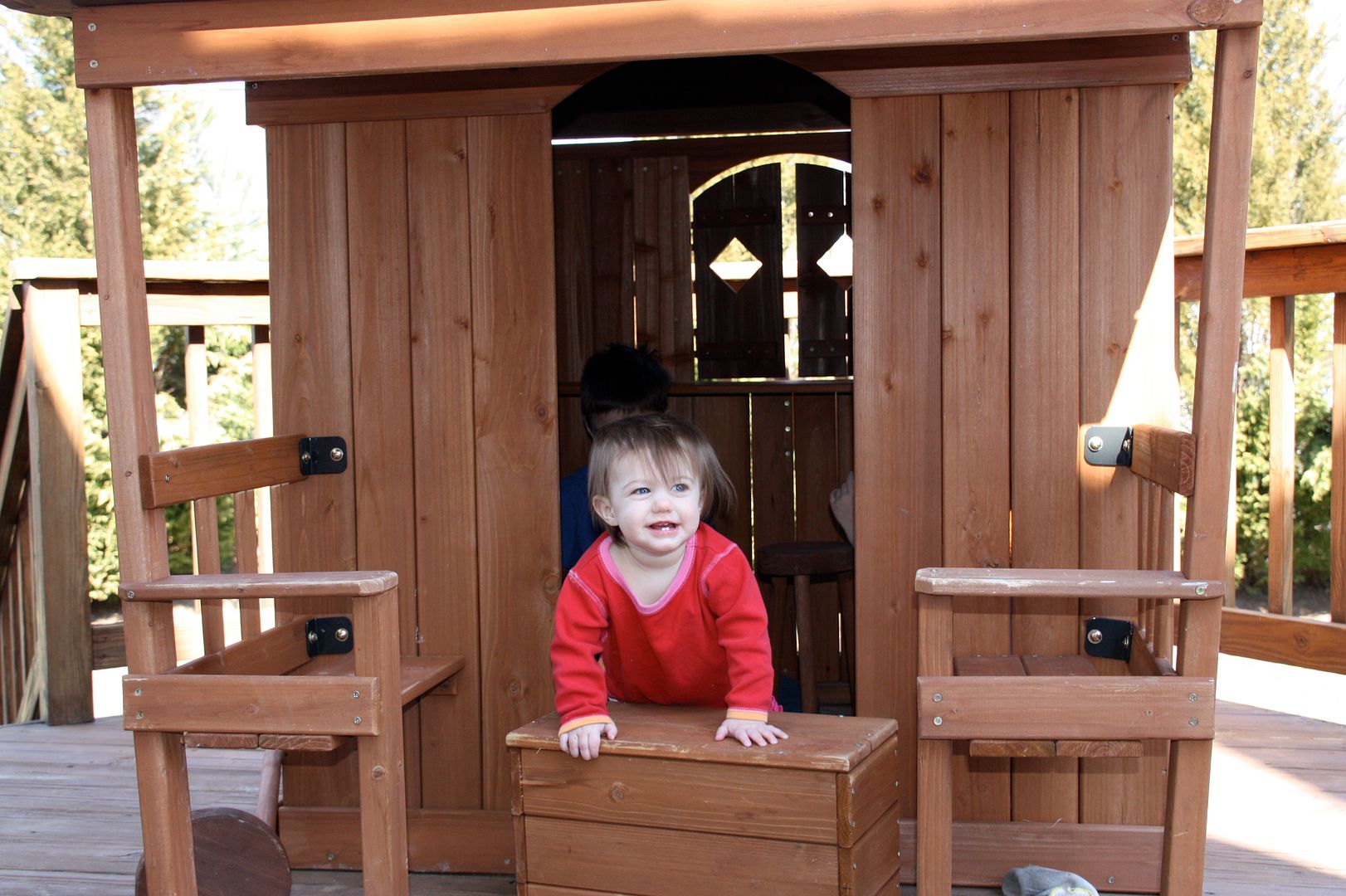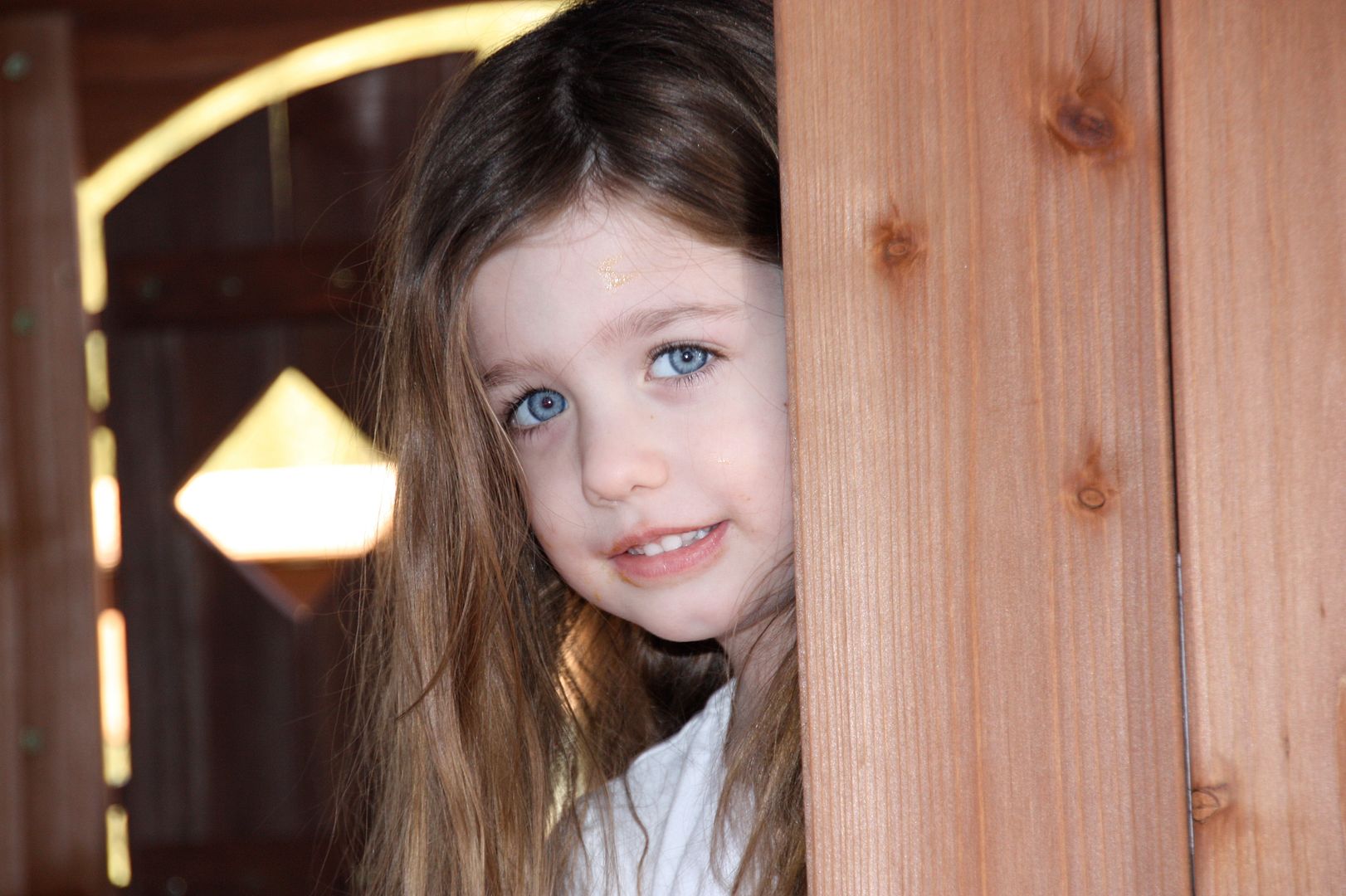 For dinner we had BBQ pork roast, southwestern potato salad, steamed broccoli, and corn. It was so good. At about 3:45 pm I realized I forgot to make the rolls, but the dinner was still delicious. All my kids love the pork BBQ, and we have a little leftover for lunch. I'll post the recipe later this week.
I am so excited about the rest of my week. On Thursday, I will be hosting four of my favorite bloggers as we have a little pow-wow at the Happy House! I can't wait to share the details.
Don't forget to visit Jen's and Kate's blogs to see what they are eating this week. I made a batch of Jen's make ahead mashed potatoes tonight, and they smelled so good I almost ate them for dessert!