Friday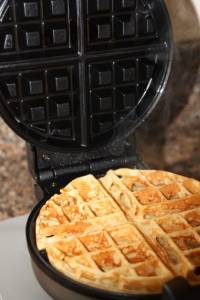 Breakfast was homemade whole wheat waffles. I love my waffle maker! I use to have the waffle maker that made four square waffles at a time. I was worried that the new maker wouldn't make waffles fast enough, but this one cooks quicker than my old machine and the kids don't have to wait too long for the next waffle.
Lunch was sandwiches and carrot sticks. Because of the nice weather, my kids are not wanting to eat, they just want to be outside. We didn't eat lunch until after two o'clock.
Dinner was whole wheat pizza and salad. Usually Friday night is pizza night, we make pizza and hang out as a family. The kids had church so dinner was cut a little short.
Saturday
When I woke up on Saturday dh asked if I was interested in taking the kids to a museum and then stopping by Bruster's for the pajama day special. I had planned on making muffins, but since we were in a hurry to get ready we ate cereal.
In pjs and ready to head to Bruster's.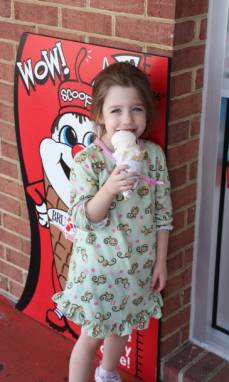 For lunch we had Brusters, and then Rita's. It just so happened that the museum was conveniently located about a mile from each place, so we took a few extra kids with us and packed our pajamas in the car. We changed into pj's at the museum and headed to Bruster's. This is our third year taking advantage of pajama day and I am always amazed at how many people are NOT wearing their pajamas. We received 12 free cones- which equals about $50 worth of Bruster's ice cream.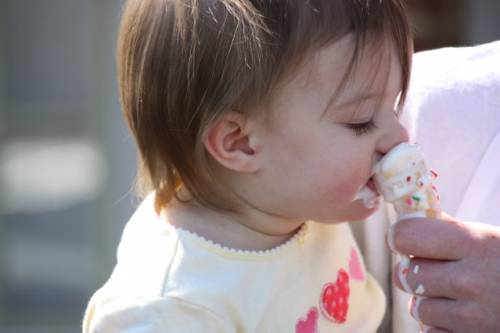 We took a vote and the kids decided that they could handle another dose of sweets and we headed to Rita's for some free water ice. I had never been to Rita's before so I thought it would be fun to try it for free. It was good, but after the ice cream cone, I couldn't take all the frozen treats. Dh and Falconer finished off the extra ice.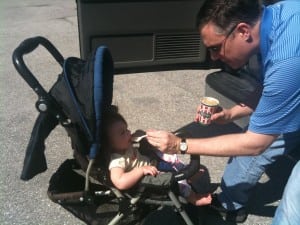 We came home and spent the afternoon outside enjoying the beautiful weather. Dinner was once again served after 7pm and I quickly made some pasta. In a strange pairing, we had bananas as a side. The kids were happy, tired, and ready for bed.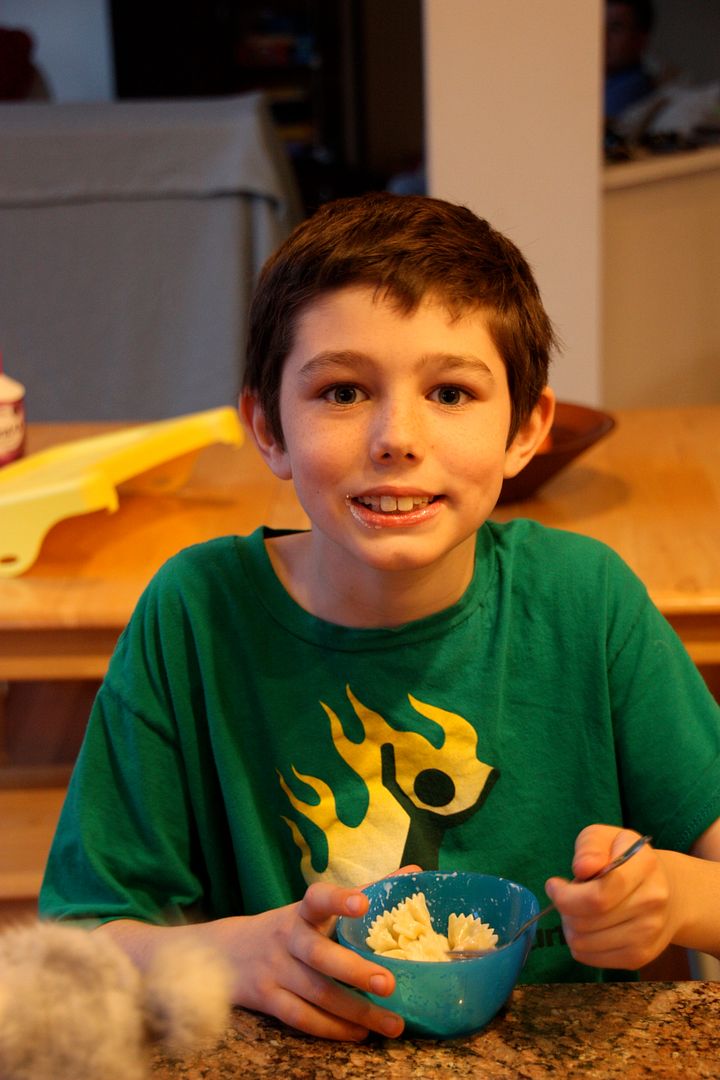 Don't forget to stop by and see what Jen and Kate did this weekend.