My meals from the past two days are not creative, healthy, or exciting. They are, however, thrifty.
Yesterday we had leftover waffles for breakfast, for lunch we had leftover "everything in the fridge." We had applesauce, yogurt, smoothies, grapes, crackers, cheese, and lunch meat without bread because that was all gone. For dinner we had tacos. My friends ended up not being able to come, so I am glad I didn't run to the store and purchase a lot of extra food that would have gone to waste since we are leaving for vacation tomorrow.
Today for breakfast we had Kate's cinnamon rolls. The kids love these and couldn't wait for them to come out of the oven.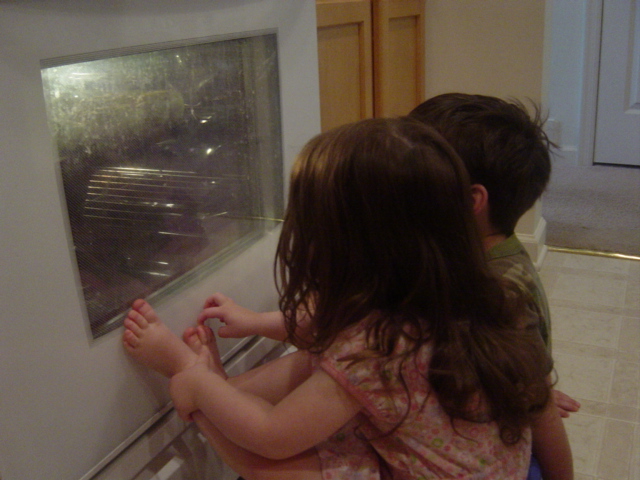 Lunch was another round of leftovers, tacos, chips and cheese, cantaloupe, grapes, applesauce, lunch meat, and cheese. Dinner was leftover tacos, yogurt, lunch meat, apple sauce. A few kids made quesadillas with the leftover tortillas and cheese. I made our sandwiches for our trip tomorrow and our toddler had a peanut butter sandwich with the bread that was leftover. Even though our last few meals were not my favorite, I feel good because we are not leaving much in our fridge to go to waste while we are gone.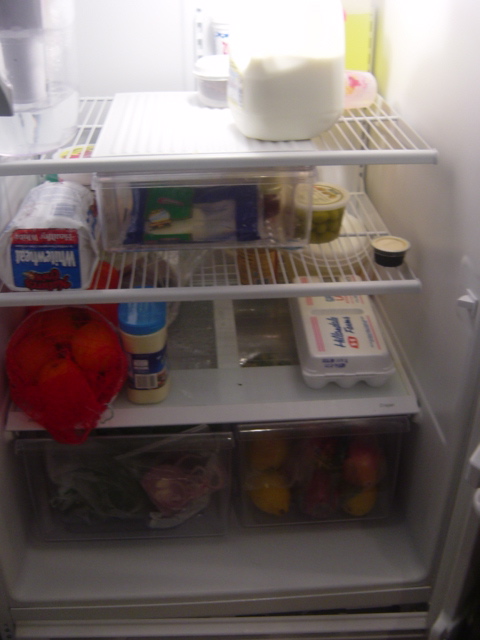 The loaf of bread is actually our sandwiches for the trip tomorrow. We plan on stopping somewhere for breakfast (the kids are begging for Shoney's) and the eating lunch on the road.
I was tempted tonight to send my husband out for burgers, because I was tired and didn't feel like trying to make a meal out of a few tortillas and yogurt. I am so glad I didn't because now our fridge is almost empty and we didn't spend a dime.
Thanks to those of you who tuned in to our radio show. We were very excited to answer questions and talk about our adventure with each other and some fellow bloggers. We decided to have another radio show next Friday at 10pm. You can find out all the details here, or leave me a comment and I will email you the information for the next show.
Don't forget to stop by Joy and Kate's blogs. Kate made crepes last week and they look delicious! Joy is cooking up a storm and is trying all sorts of new foods from scratch.