Sunday morning was bacon, eggs, and toast. I used bread I purchased with a coupon and my family didn't like it. They all asked for homemade bread.
After church my husband invited another family over for lunch. We often have people over on Sundays, but this week I hadn't planned for it, so I had no food! I stopped at Safeway on the way home and picked up some hotdogs and buns. Lunch was hotdogs/ sausage, baked beans, macaroni and cheese (or Kraft dinner if you are from Canada), salad, and chips. It was a gorgeous day and the kids ate outside and played in the mud.
Dinner was leftovers.
Monday morning we had whole wheat pancakes and orange juice. While I was making pancakes I started beans soaking for refried beans and ground extra wheat to make bread for lunch.
Lunch was whole wheat bread with either butter, jam, honey, or peanut butter, served smoothie and cheese. This is the kids favorite lunch!
Dinner was a new favorite recipe, pork scallopini. Every once in a while I like to go all crazy and make a fancy dinner for the family. This was the night. Pork scallopini served with a side of farfalle alfredo, steamed broccoli, peas, whole wheat rolls and salad.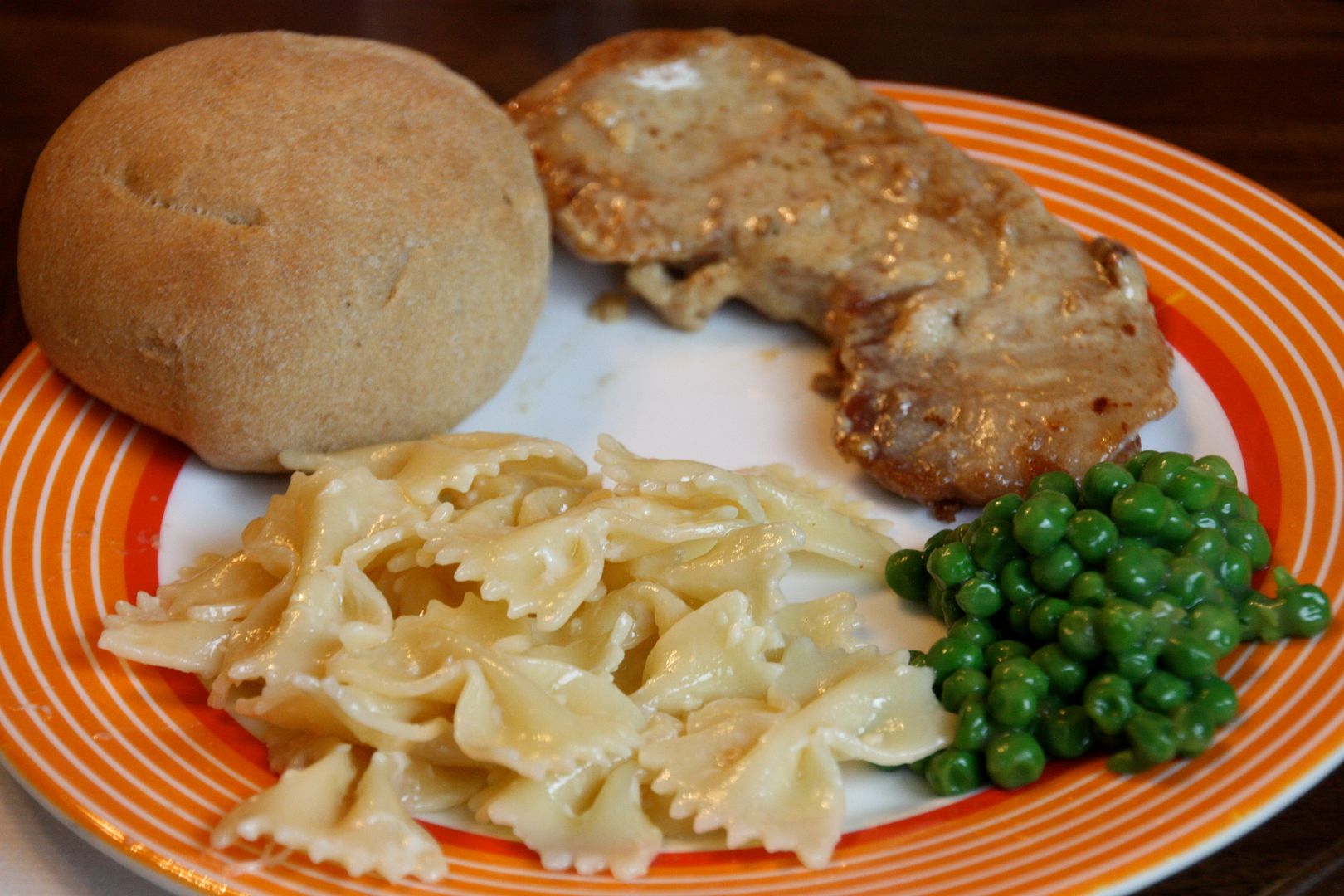 You might take note that even when I serve a dinner that doesn't involve a casserole dish, I still use my pots and pans as serving dishes.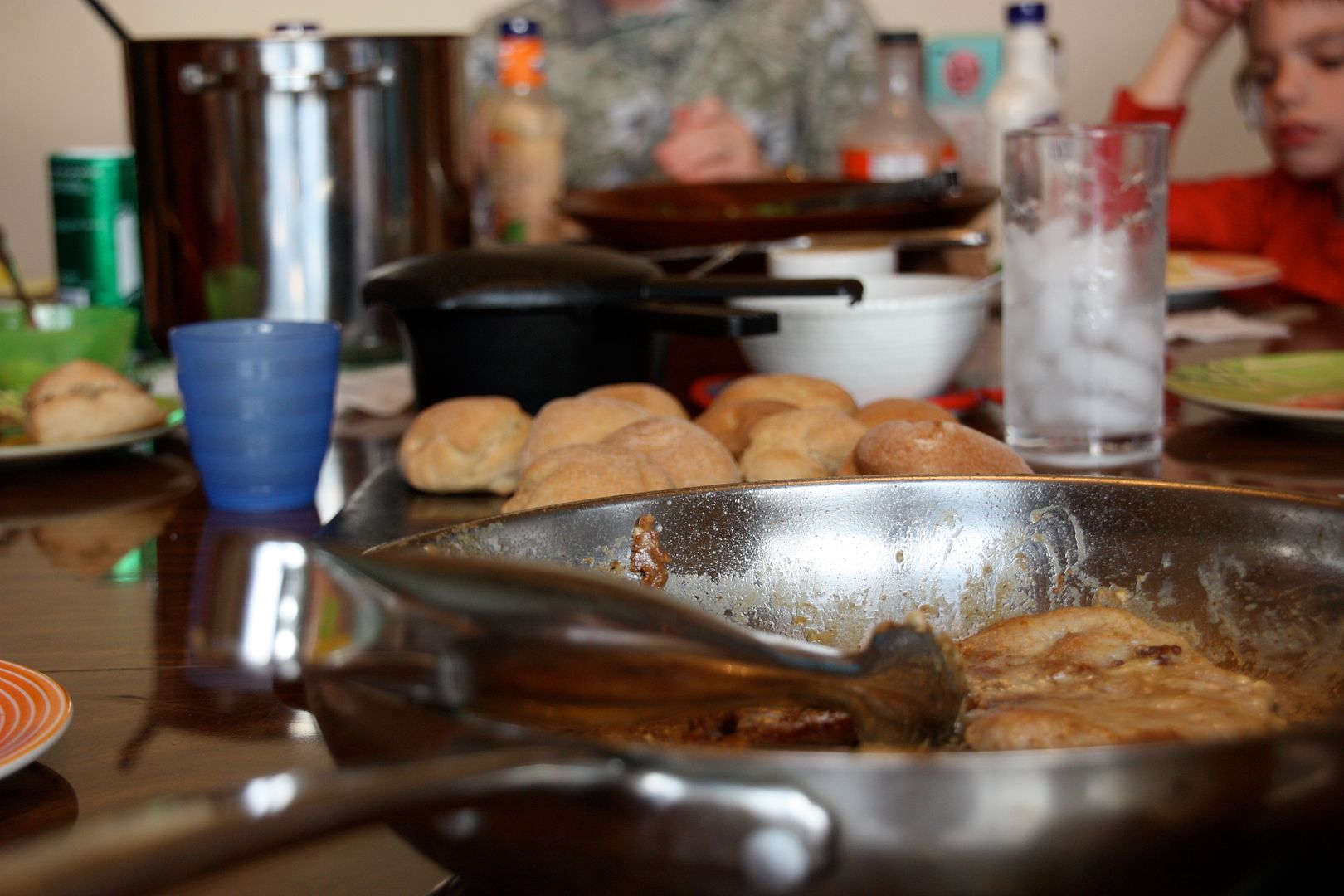 Just keeping it real….
Don't forget to visit Kate and check out her handheld breakfast pies, and Jen who is hosting Tasty Tuesday today.