Welcome to the first 3 Moms ~ 3 Kitchens ~ 31 Days update.
Monday morning we had one of our favorite breakfasts. Whole wheat waffles made in my new waffle maker. My husband surprised us with this waffle maker last fall and the kids love making "hotel" waffles at home. We also had orange slices, juice, and milk.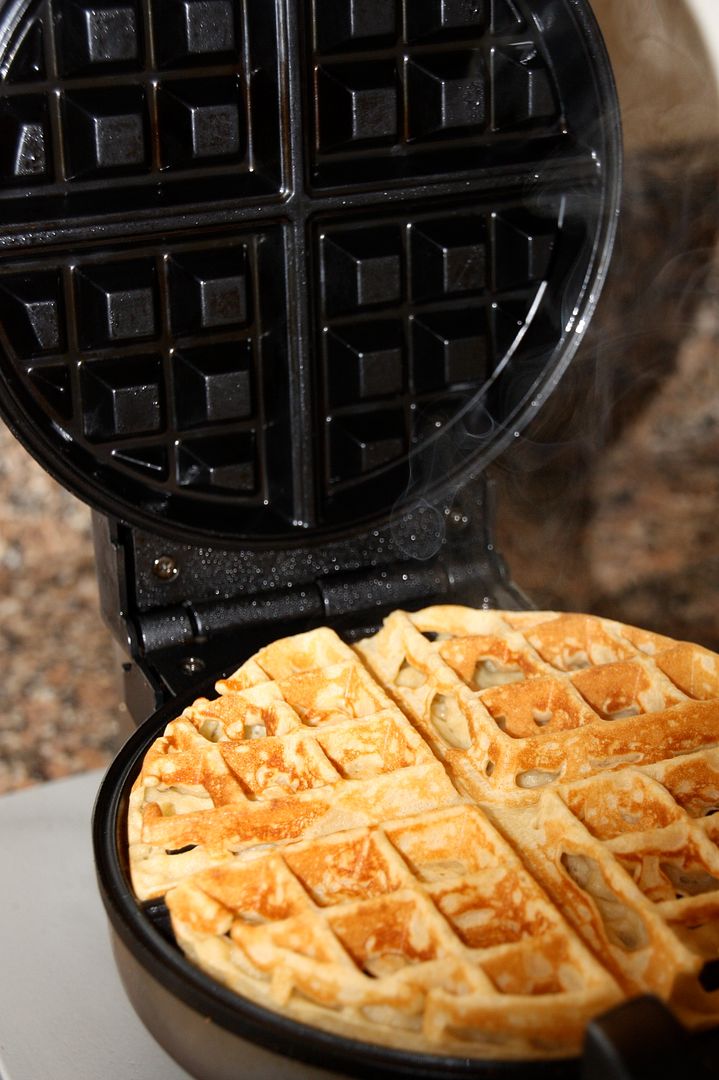 Lunch was the typical fare. Sliced apples, carrot sticks, sandwiches (peanut butter or turkey) and assorted leftovers.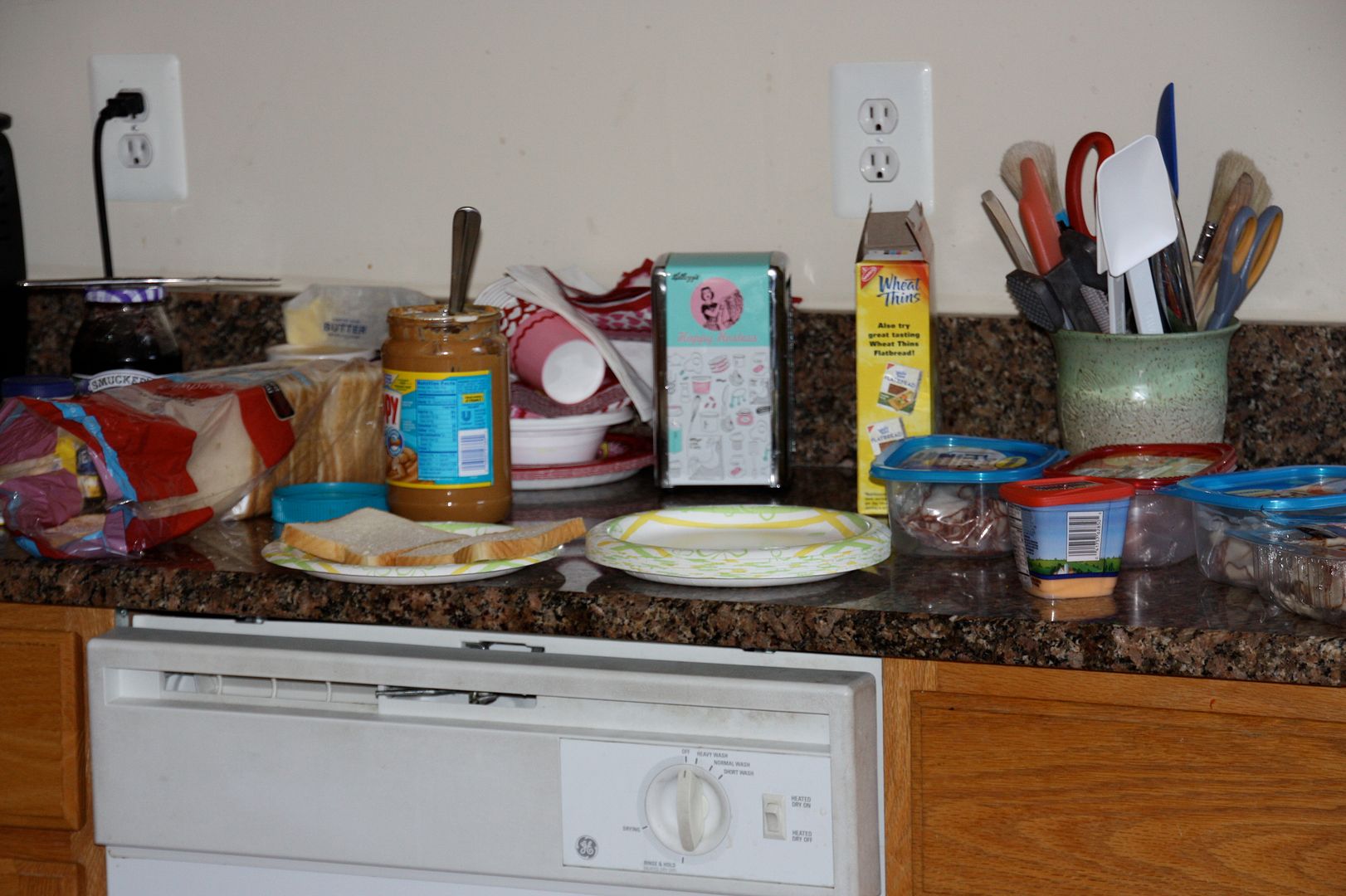 Dinner took a little twist as I realized that I needed to get rid of a loaf of bread I had purchased last week for a casserole. We had Bull's Eyes (also known as Toad-in-the-Hole, Toad-in-the-Road, Egg-in-the-Hole, Eggs-in-a-basket, One-eyed Jacks, Bird-in-a-Nest, Gashouse Eggs, and about 50 other names) with sliced fruit and carrot sticks.
Today is my shopping day so all meals were leftovers. Breakfast was leftover whole wheat waffles, oatmeal, yogurt, and bagels.
For lunch we had crackers and peanut butter or cream cheese, with a fruit smoothie. Fruit smoothies are a great way to use up fruit that is past its prime. Often times I cut up and freeze fruit that is going bad to save for later. The frozen fruit makes great smoothies!
For dinner we had one of my favorite inexpensive meals, sausage and rice served with steamed broccoli. I was shopping during dinner time and my daughter informed me that the food was eaten so quickly she didn't have time to take a picture.  I realize I have strayed from my menu plan already, but getting rid of food to make room for groceries tonight trumped the menu plan.
Tomorrow I will post the details of my shopping trip.
Don't forget to visit Beauty and Bedlam and Stolen Moments Cooking to see what Jen and Kate are making this week.