I don't have a lot of pictures of our meals from the weekend, things got crazy and I forgot to take pictures.
Friday
Breakfast: French toast, I was so excited about this recipe because I made 2 gorgeous loaves of egg bread the night before. I just knew this would be an awesome breakfast! Well, I found out Friday morning that I don't really like egg bread. The kids seemed to like it, but I won't be making it again.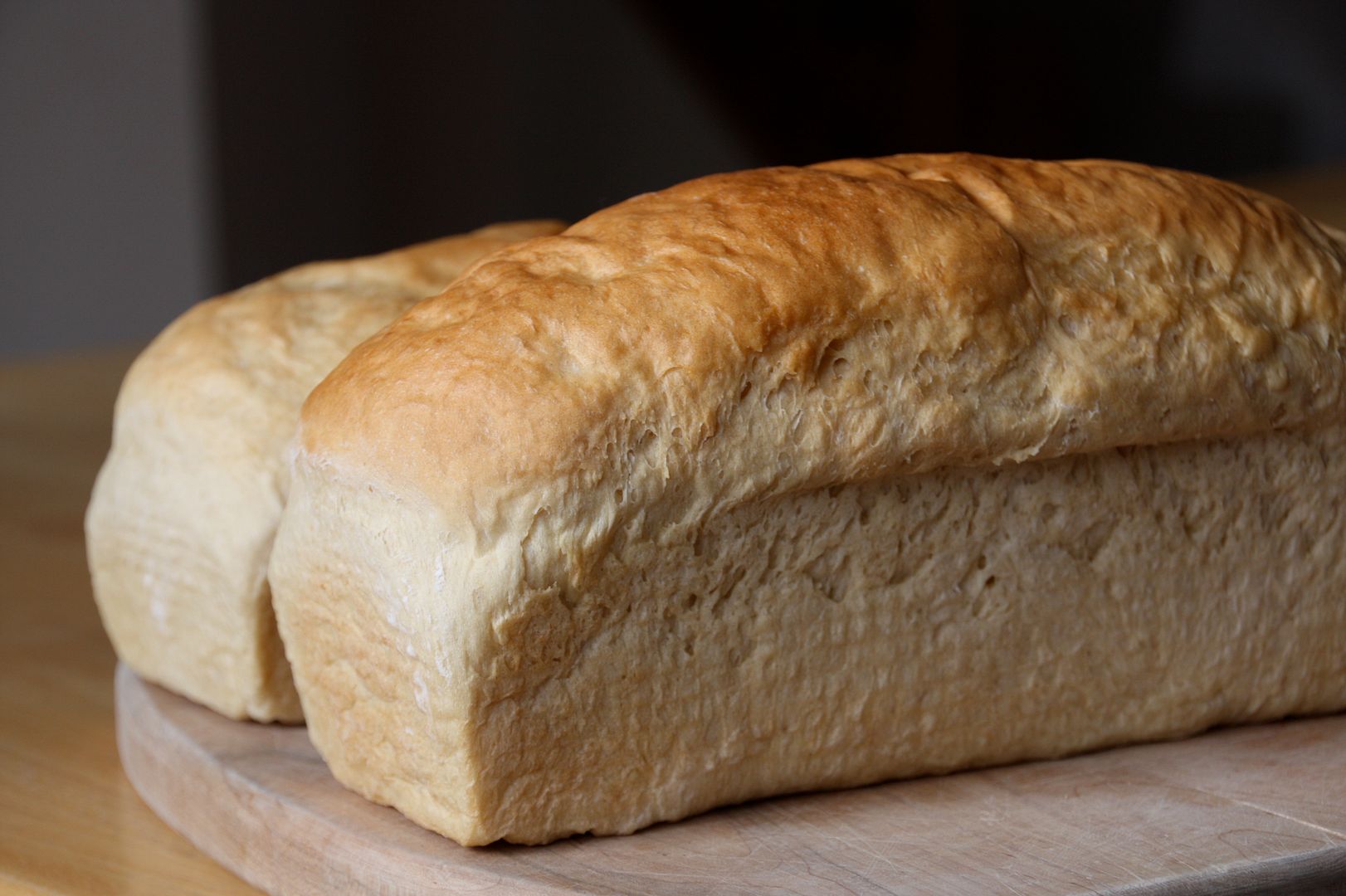 Lunch: Sandwiches and peanut butter apples. My four year old LOVES peanut butter apples and would eat them for every meal if I would let her.
Dinner: Shepherd's pie, a family favorite that was scarfed down before I could get a single picture.
Saturday
Breakfast: I was gone all day Saturday, but I was told that everyone at leftover French toast and the free sample cereal I received in the mail the day before.
Lunch: Sandwiches were reported, but I found an empty ice cream container in the sink and popcorn bags in the garbage, hmmmm.
Dinner: I had planned for dh to pick me up from the conference with the kids and then head to Bruster's for our free ice cream. He arrived six extra kids all in pajamas. It wasn't until we were on our way that I found out our local area isn't doing the promotion until March 20th. The kids were all good sports about it and since I felt terrible that I hadn't called before they all rode around town in their pajamas we took them to McDonald's for ice cream. I wish I would have taken a picture of the looks on all the other patrons faces when my husband and I walked into McDonalds with 13 kids! I don't know if they were staring because of the amount of kids, or because everyone was still wearing their pajamas!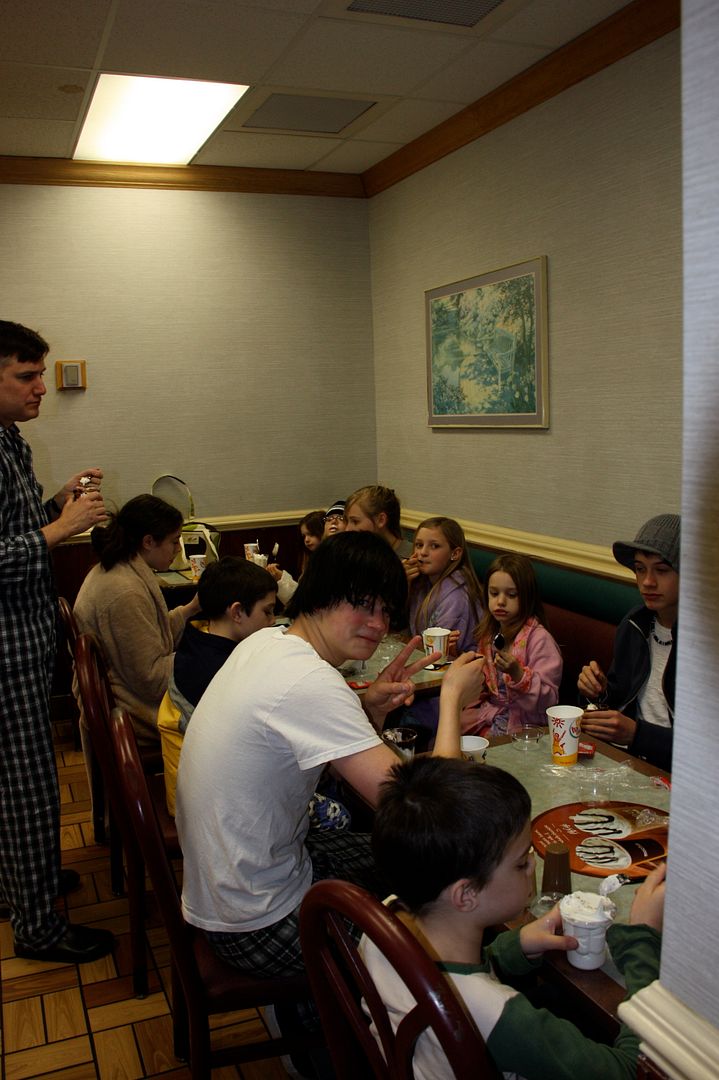 Sunday
Breakfast: Leftover pancakes
Lunch: We had a family over after church and ate: whole wheat pizza, Cesar salad, carrot sticks, grapes, chips, cookies and brownies. It was great and since we ate late we called that dinner too.
Monday update: My turkey is still frozen solid! I am considering placing it on the basement floor so that we can actually eat it this week.
Don't forget to visit Jen who has been eating from her fridge, pantry and freezer, and Kate who shared her grocery trip. I loved her before and after photos.