One of the blogs I read every single day is $5 Dinners. I love Erin and many of her recipes. She uses healthy ingredients and her meals are inexpensive even for our big family. Last year she mentioned she was working on a breakfast cookbook and I was thrilled. Breakfast is my favorite meal and I'm always looking for new recipes. I received a copy of her new Breakfast and Lunch Cookbook
a few weeks ago and started trying the recipes right away.
Last week I tried a new pancake recipe from the cookbook and my kids declared they were the best pancakes ever!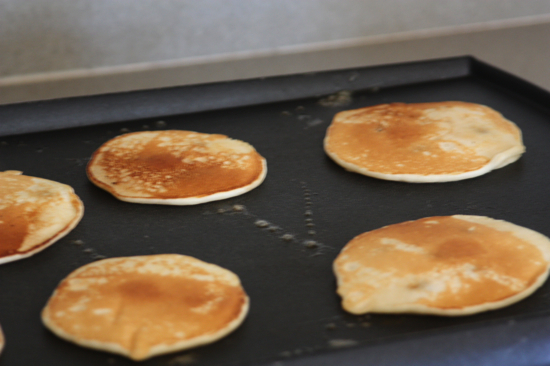 Every recipe I've tried has been a big hit with my kids, so I would highly recommend this cookbook. There are 200 recipes as well as cooking helps and frugal tips all blended together with Erin's enthusiastic writing style. My favorite thing about Erin's recipes is that you don't need a culinary degree to make them. The directions are easy to follow and the ingredients are readily available at your local store.
Erin is one of my closest blogging friends as well as a business partner so I'm biased, but when my kids tell me something is the best they've ever eaten that is an endorsement for me! When you get the cookbook try the half whole wheat pancakes on page 91, your kids will thank me!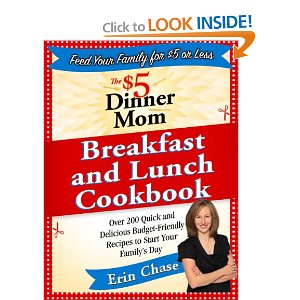 I've got two cookbooks to giveaway. To enter leave a comment. Giveaway ends February 12, 2011.