You've probably seen me talk about the Costco Meal Plans created by my really good friend, Erin from $5 Dinners. Well, did you know that Erin and another great friend, Jim, have created a fantastic meal plan service to help you spend less time thinking, planning, and preparing grocery lists and meal plans while spending more time doing anything else?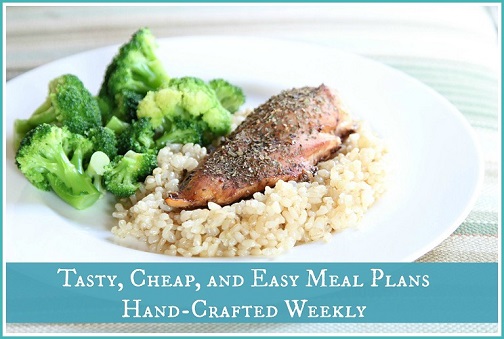 We will save you money, save you time, and save you the stress of having to spend hours each week planning your meals instead of enjoying quality time with your family, unwinding with your favorite show/book/beverage, or whatever else you'd rather be doing!
What You'll Receive:
Each Friday you'll receive that week's meal plan, complete grocery shopping list, and full recipes for:
5 Dinner Entrees with sides (with at least one freezer friendly meal, one slow cooker meal, and one 20 minutes meal)
1 Lunch Recipe
1 Breakfast Recipe
1 or 2 Dessert, Beverage and/or Snack recipes
All the dinner recipes are designed to feed a family of 4 for about $5 each with the other meal recipes even cheaper!  There are currently two different meal plan options with a regular plan and a Gluten-Free plan.
Want to see a sample menu?  Download it for free here!
How Much Will You Pay?
There are three ways to purchase the meal plan: a monthly subscription, a 6 month subscription or with an annual subscription.  The annual subscription offers the best savings!
However, TODAY ONLY, the 6 month (less than $4/month) and 12 month (less than $3.50/month) subscriptions are on sale for 14% off in honor of Cyber Monday 2014.  See below to know how much you'll save!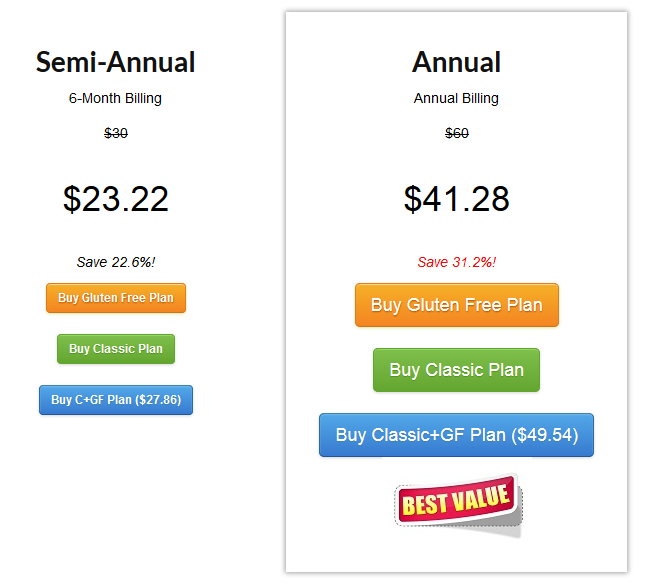 Get the peace of knowing what's for dinner with a meal plan and grocery list service done FOR YOU!
Sign up today for the $5 Meal Plan service to maximize your savings!