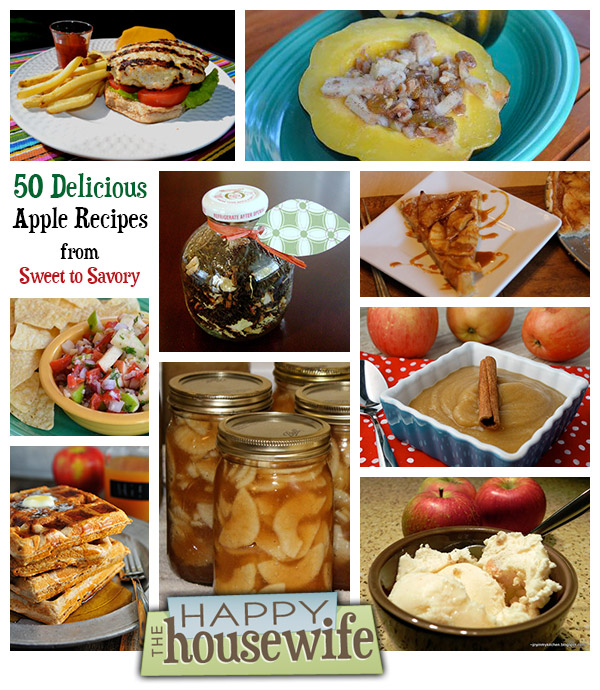 It's that time of year when apples are just falling right off the trees and rolling right into your kitchen!  Or you might have to go to your local farmer's market, pick-your-own apple orchards, or grocery store, and then you'll be stocked up. How ever you get the apples into your house, here is some inspiration to serve up tasty apple recipes.
50 Delicious Apple Recipes
Apple Breakfast Recipes
Apple Snack Recipes
Apple Dessert Recipes
Apple Dinner & Sides Recipes
Other Apple Recipes
Do you have a favorite way to use up apples in your kitchen?  Let us know in the comments below!