We alerted you last week that you could get a free 20 page sample of From Garbage to Gourmet and now you can buy the entire eBook for 50% off!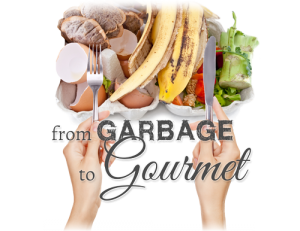 Today through June 12th, From Garbage to Gourmet from Grocery University is on sale for only $4.99 (reg. $9.99) – no coupon code needed.  This informative 119 page eBook features "over 80 recipes and creative ideas for using things like broccoli stalks, potato peels, carrot ends, herb stems, corn cobs, and more. Things that most people throw away without thinking about it, but can be used to make incredibly delicious food!"
Purchase this eBook today and get started on your own journey to prevent food waste and create delicious food out of things you normally throw away!