Pumpkin is such a versatile fruit and can be used in so many different types of dishes ranging from tasty meals and appetizers to scrumptious desserts. Obviously, you can use store bought canned pumpkin, but consider making your own pumpkin puree with this easy slow cooker method!  Homemade pumpkin puree can also be easily frozen to enjoy the flavors of pumpkin all year round.
Enjoy the following 9 Best Pumpkin Recipes during your holiday festivities or anytime!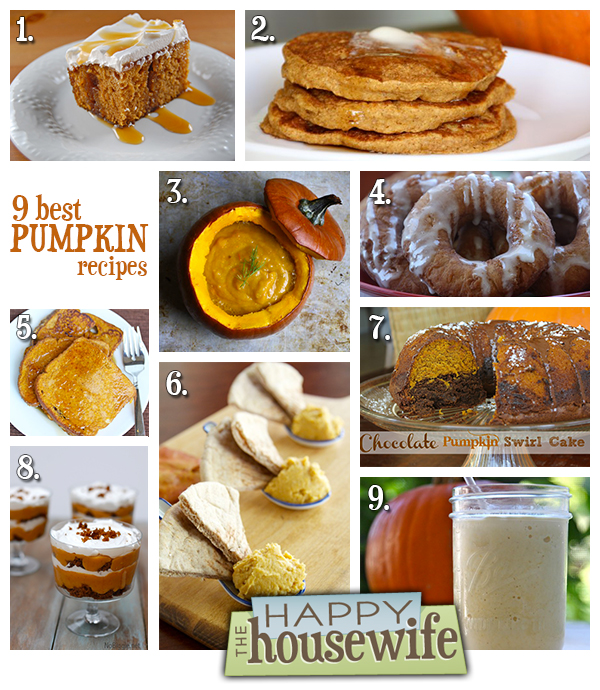 Plus, find lots more pumpkin recipes on my Pumpkin Pinterest board here.