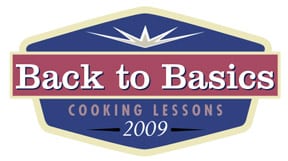 A few weeks ago I wrote about the Back to Basics Cooking Class we were incorporating in our homeschool program. This is a great class that teaches cooking fundamentals, perfect for a tween or teen as well as adults who want to learn basic cooking skills.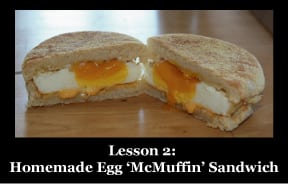 Registration for the class is now open and they have a limited number of spots available. The 14 week class costs $29.99. You can preview lesson two (egg mcmuffin) by clicking on this link.
If you are interested in signing up for the class or would like more information about this class, visit the Back to Basics Cooking Class website.