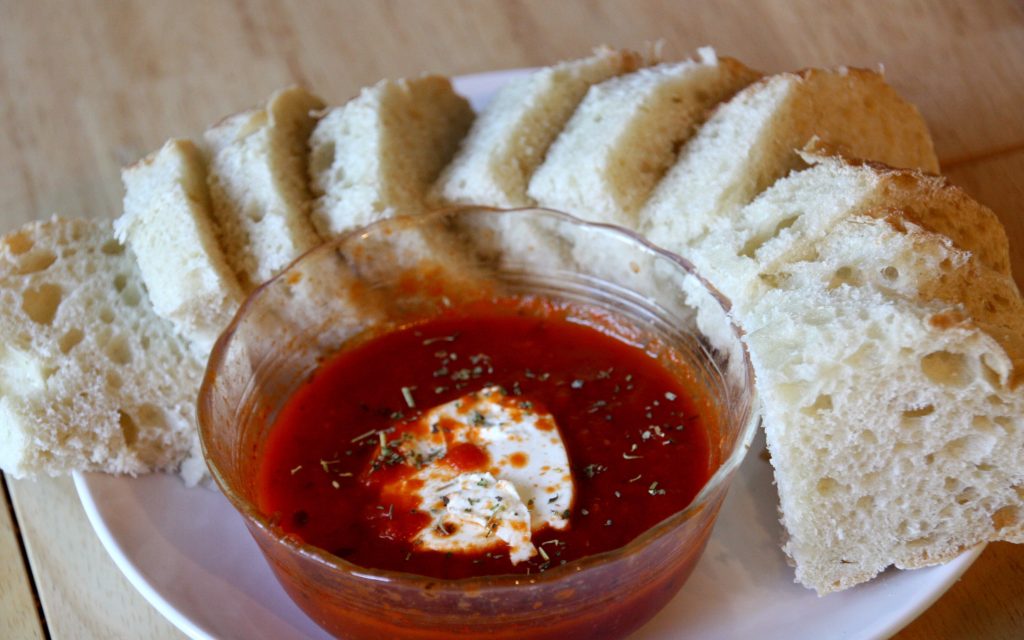 Now I realize that most of my recipes are inexpensive with familiar ingredients, but Baked Chevre is one of our favorite appetizers and too good not to share.
What is chevre? Chevre is cheese made from goats milk. It has the consistency of cream cheese and it is delicious.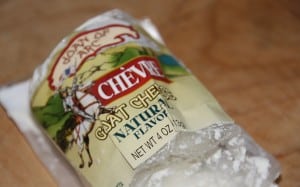 Baked Chevre is an easy appetizer that is sure to impress even the pickiest guest. It is also a great way to use up all those tomatoes you will have in your garden in a few months.
This recipe takes 10 minutes from start to finish. All my kids love it and we often eat it for lunch when I am able to find marked down French bread.
Print
Baked Chevre
Ingredients
Spaghetti/ Tomato Sauce
Chevre
Italian Seasoning (or create your own)
Loaf of French bread
Instructions
Pour sauce into an oven safe bowl or deep dish. Add slices of chevre on top of the sauce.
Bake in a 350 degree oven for about 7 minutes. (You can also microwave it, but it tends to splatter.)
Remove from the oven and sprinkle with Italian seasoning.
Serve by spreading on slices of toasted French or Italian bread.
This post is linking to Tasty Tuesday.