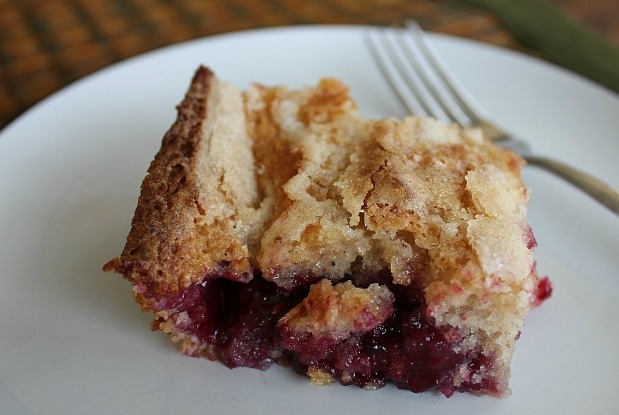 by contributing writer Brandy Ferguson
Since we had this blackberry cobbler for Saturday morning breakfast, you could easily call it a breakfast cake. Yes, you could get away with that!
Or served as the perfect timeless, heirloom dessert, this sweet cobbler warms the soul.
Top with your favorite vanilla ice cream while hot. Heavenly!
Print
Blackberry Cobbler
Ingredients
1 cup unbleached, all-purpose flour
1 1/2 teaspoon baking powder
1/2 teaspoon salt
1 1/4 cups sugar, divided
1 cup milk
1 teaspoon vanilla extract
3/4 teaspoon cinnamon
3/4 cup (or 6 Tablespoons) unsalted butter, divided
2 cups fresh blackberries
Instructions
Preheat oven to 350.
Place 2 Tablespoons butter in glass baking dish, then set in oven to melt butter.
In a bowl, whisk together the flour, baking powder, salt, and 1 cup of the sugar.
Then whisk in milk.
Melt 4 Tablespoons butter in microwave, then mix into batter.
Remove pan from oven and pour batter into melted butter.
Place blackberries evenly into batter, then sprinkle 1/4 cup sugar over the cobbler.
Bake at 350 degrees for 45 - 50 minutes or until tops are starting to turn golden brown and edges are bubbly.
Courses Dessert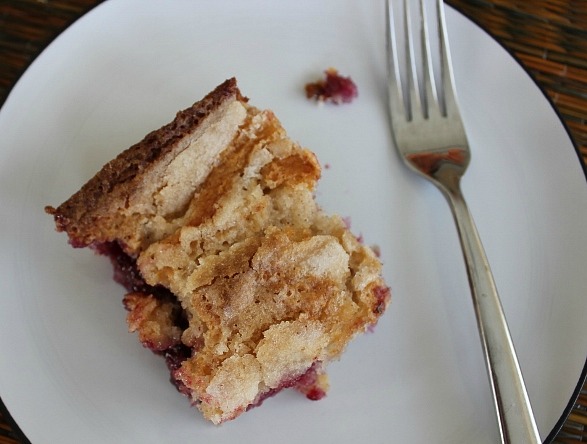 Find more delicious desserts at the The Happy Housewife Recipe Index.