Is it possible to cook your Halloween pumpkin (aka jack-o-lantern). The short answer is yes. However pumpkins that we purchase for carving (in America) are not grown to be cooked and don't taste great in traditional pumpkin recipes like pumpkin pie, pumpkin muffins, pumpkin soup, pumpkin pancakes, etc.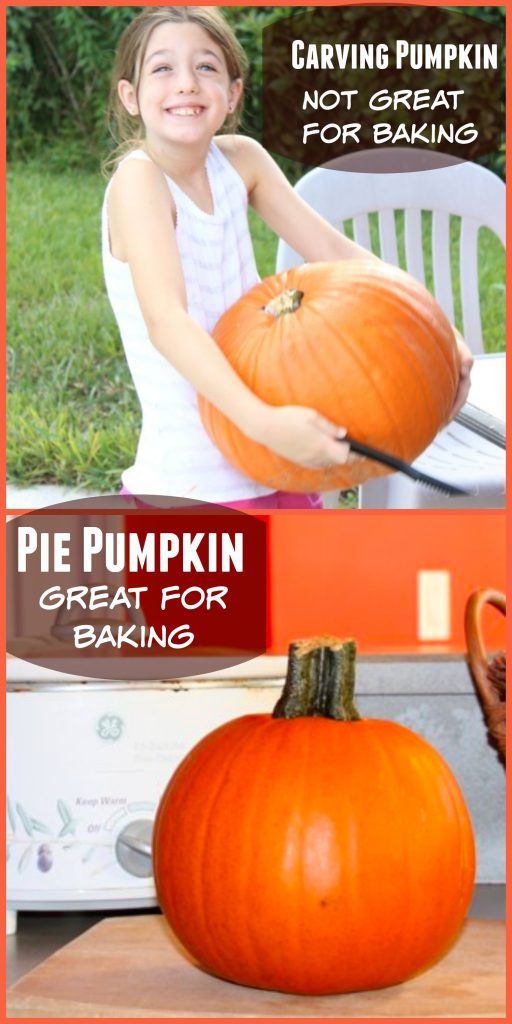 "Jack-o-latern" pumpkins are typically large, flat bottomed, and filled with less flesh to make them easier to carve. Their seeds, however are plentiful and great for roasting.
If you want to use fresh pumpkin in a recipe purchase a "pie pumpkin" from the grocery store. They are sold during the fall months and are grown specifically for baking. They are darker in color and are very dense which makes them perfect for baking.
I do not recommend cooking a pumpkin that has already been carved and left outside for an evening or two. Leave the big pumpkins for carving and use the smaller pie pumpkins in your baking.
If you love pumpkin I highly recommend cooking a pie pumpkin. Canned pumpkin isn't pure pumpkin it is a mixture of squash and pumpkin and isn't as sweet as the flesh straight of of a pumpkin. Your friends and family will be raving about your pumpkin baked goods when you use fresh, super sweet pie pumpkin in the recipe.