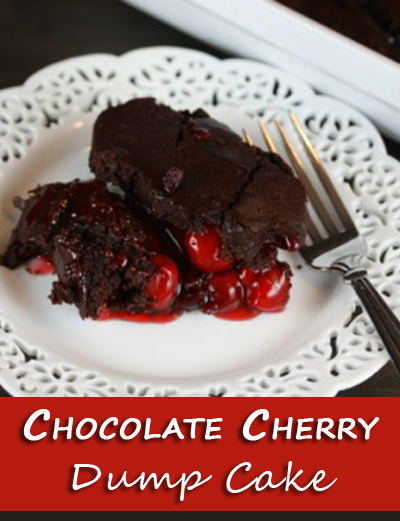 The following is a post from Lynn.
I love to cook and bake, but I am busy like most of you. I would love to spend hours in the kitchen cooking and making all kinds of desserts, but the reality is that most days I need quick and easy recipes.
I need meals and desserts that I can put together in just a few minutes. And I need them to contain everyday pantry ingredients.
This recipe for chocolate cherry dump cake is just that. It is a quick and easy dessert that contains basic ingredients.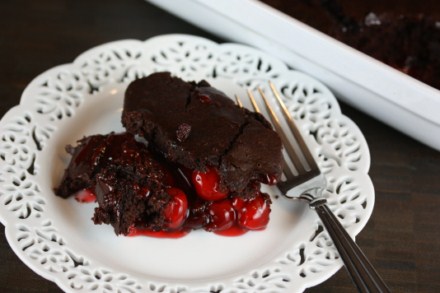 Dump cakes of one form or another have been around for years. Growing up, dump cakes were one of the desserts that my mom made often. They were one of  her go-to desserts. She made many different versions over the years, and we always loved them.
The version I am sharing with you today is a chocolate cherry dump cake, but this version is a little different than most dump cakes. It contains cola which gives it a unique, but very good flavor.
Print
Chocolate Cherry Dump Cake
Ingredients
1- 21 ounce can cherry pie filling
1 chocolate cake mix
1 cup cola ( I prefer to use regular coca cola)
Instructions
Preheat oven to 350 degrees.
Spread cherry pie filling into a 9x13 inch pan.
In a bowl mix together dry cake mix and cola until combined and spread over cherries.
Bake for 35-40 minutes or until done. You want the top to have a cake like texture.
Courses Dessert
See more awesome Cake Recipes here:
You can find more delicious meal ideas at the The Happy Housewife Recipe Index.