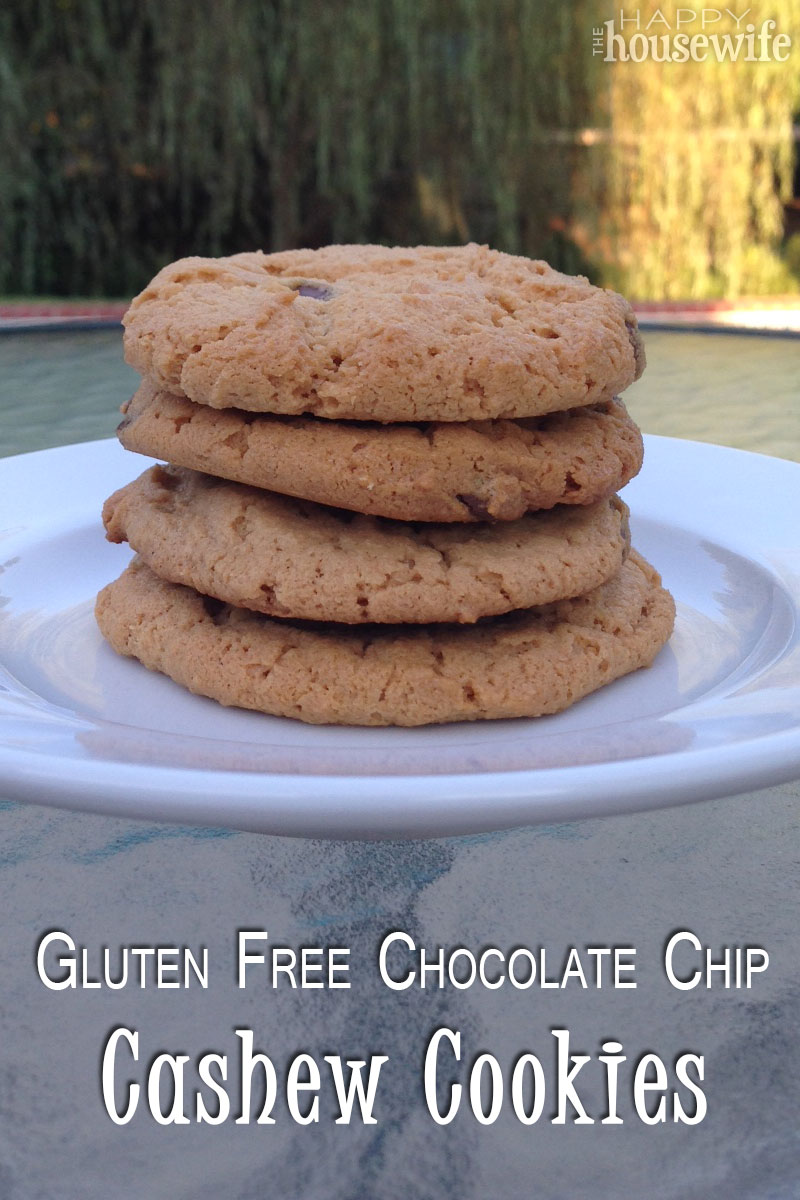 I love recipes that have only a few ingredients because it means I almost always have all the ingredients I need in my house.
Last week I received several jars of Jif® Almond & Cashew Butter. While these butters are delicious on crackers, fruit (think sliced apples with almond butter – yum!), and toast, I thought it would be fun to take one of our favorite cookie recipes and modify it to use with cashew butter, since my family loves cashews. 
The result is a six ingredient cookie that can be made in about 20 minutes. Oh and it's also gluten-free, so it's a great dessert to take to your next party that everyone can enjoy.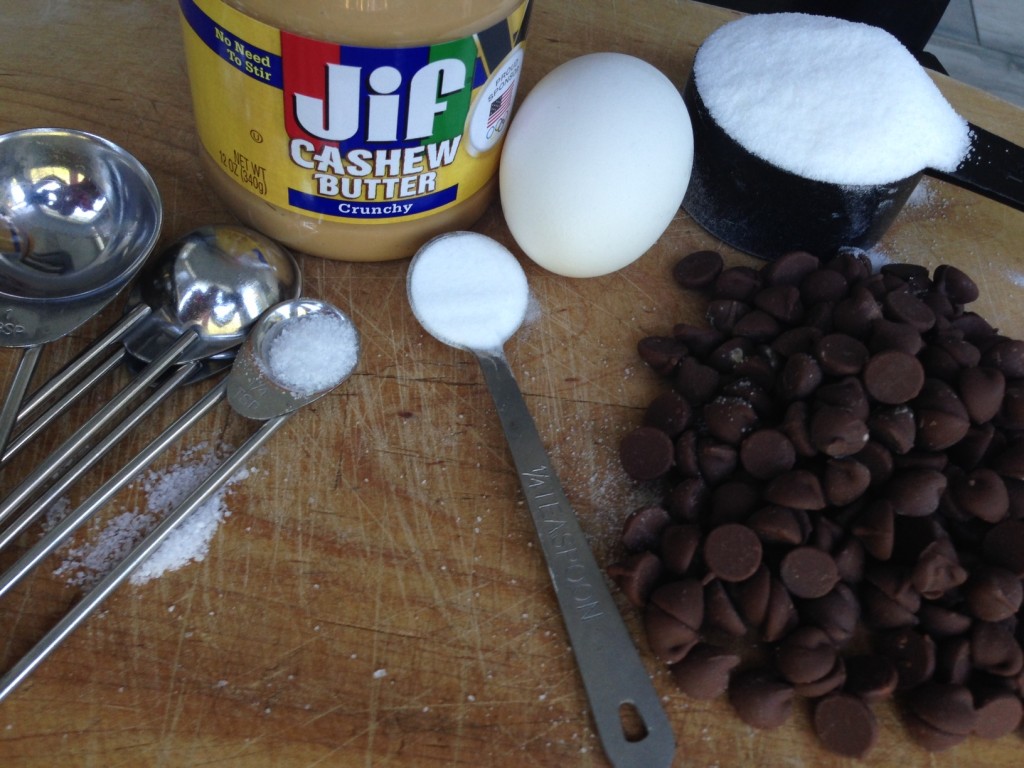 Gluten Free Chocolate Chip Cashew Cookies
Yield 10
This is a great simple recipe that can be made quickly.
Ingredients
1 cup Jif® Cashew Butter
1 cup milk chocolate chips
1 egg
3/4 cup white sugar
1/2 teaspoon baking soda
1/2 teaspoon Kosher salt
Instructions
Mix together all the ingredients except the milk chocolate chips.
Add in the chocolate chips.
Drop onto a parchment lined baking sheet.
Bake at 350 degrees for 10 minutes. (May take longer)
Remove from the oven when the cookies are golden brown.
Allow to cook for another 3-5 minutes on the baking sheet.
Cool on a wire rack - or eat them when they are still gooey and warm.
Courses Dessert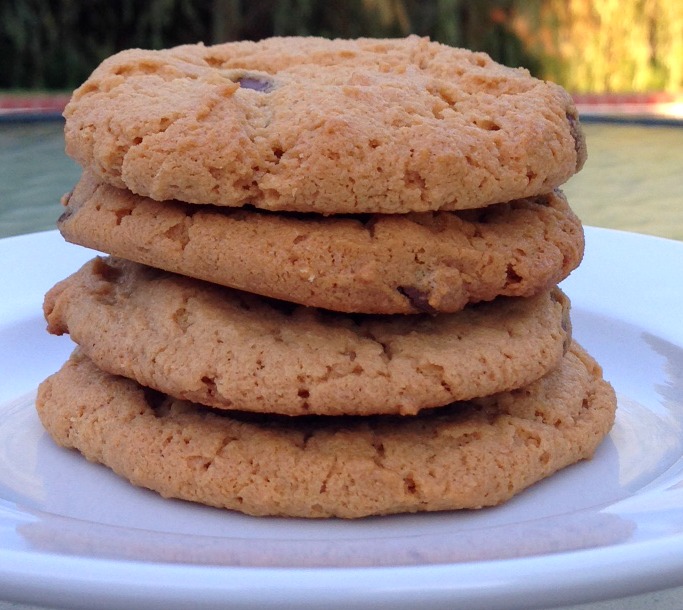 Other ways to enjoy Jif® Almond & Cashew Butters.
Spread on fruit (apples, bananas)
Dip for pretzels
Spread on English muffin or bagel
Dip for celery or carrots
Mix in oatmeal
Mix in smoothie
This post is a sponsored partnership with Jif®. All opinions and chocolate chips are mine.