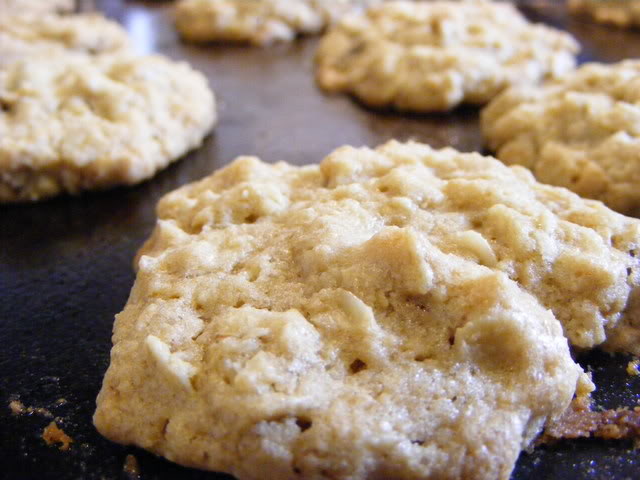 These turned out pretty good. The next time I make them I think I will try substituting the brown sugar with natural sugar and see how they turn out. With 3 cups of oats and 2 cups of whole wheat flour these cookies are filling and full of fiber.
Print
Chocolate Chip Whole Wheat Oatmeal Cookies
Ingredients
1 cup butter, softened
1 cup packed light brown sugar
1/2 cup white sugar
2 eggs
2 teaspoons vanilla extract
2 cups flour (I use whole wheat)
1/2 teaspoon baking soda
1 teaspoon salt
3 cups oats
1 cup semisweet chocolate chips
Instructions
Preheat the oven to 325 degrees.
In a large bowl mix butter, sugars, eggs and vanilla.
Add baking soda, salt, oats and flour.
Fold in chocolate chips.
Spoon onto a cookie sheet or stone and bake for about 10 minutes.
Take out of the oven just before they look done and let them sit on the cookie sheet for another 2 minutes.