Eight Christmases, eight different houses. My children have experienced a lot of change in their short lives. While some people embrace change, it can be hard for others. I realized a long time ago, that even though our location might change our traditions stay the same. Our family purposed to create traditions for our children that they can carry into their adult lives. When they look back on their childhood I hope they remember less about where we lived and more about how we lived.
One of my favorite Christmas food traditions is baking day. The kids and I usually take one full day the week of Christmas to bake candies, cookies, and pies to share at Christmas. This year our baking day will be Thursday, December 23rd. If you want to follow me on Facebook, I'll be posting our baking day schedule, sharing recipes, and photos on my Facebook page.
Here are some of our Christmas food traditions.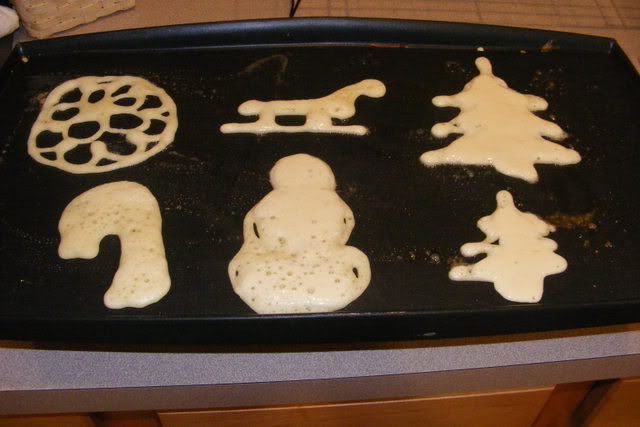 The kids look forward to Christmas pancakes all year long. It was such a big hit that I started doing it on their birthday's too. This is probably one of the most fun and inexpensive Christmas recipes you can make!
Several years ago we started the tradition of donuts for breakfast on Christmas Eve. My husband would always get up and go pick up a box (or two) of donuts. Then one year he had to work and I had to go get the donuts. I quickly figured out how to make donuts from scratch, because I really don't like going out in the cold. From then on it has been homemade donuts for breakfast on Christmas Eve.
Cereal
On Christmas morning my children look all over our house for a gift, with the help of clues I make up the night before. The gift is usually a box of their favorite cereal. This little tradition gives me a few extra minutes of sleep and also gives them something to eat in the morning other than chocolate.
Cinnamon Rolls
After cereal and presents I usually make cinnamon rolls. I'm going to try a new recipe this year, courtesy of my sister's mother-in-law. She makes it every year when we visit and if you don't get up early enough they will be gone!  It is easy to make ahead and store cinnamon rolls which saves a ton of time on Christmas morning.
Lunches
Sandwiches
Quesadillas
Grilled cheese
Leftovers
Macaroni and cheese
Smoothies
Cheese and crackers
Yogurt
Fruit and veggies
Baked Potato
Sweet Potato
Dinners
The week of Christmas is very low key as far as meals go at our house. Our dinners are simple and quick because we are busy getting ready for Christmas. We do have a few traditions though.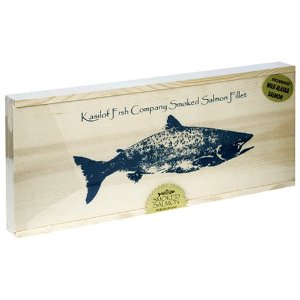 Christmas Eve
Smoked Salmon, Summer Sausage, Cheese, Crackers, Assorted Fruits
We started the tradition of eating smoked salmon on Christmas or Christmas Eve several years ago. I buy fancy crackers and cheese and the kids love creating little cracker sandwiches.
Christmas Dinner
Deli Tray, Rolls, 3 Bean Salad, German Potato Salad, Fruit and Vegetables, Desserts
For several years we have hosted a large group of friends at our house on Christmas. This year we are going to be able to spend it with family. The Happier Husband has requested that I take it easy this year instead of spending half the day in the kitchen. I didn't protest.
Rest of the week

Pizza Bread
recipe coming in 2011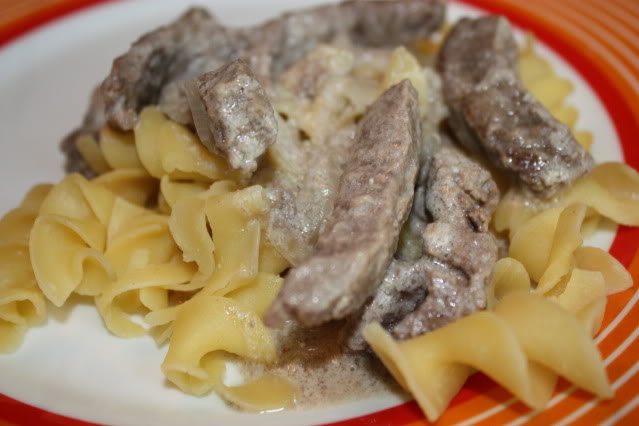 Beef Stroganoff (no mushroom recipe) (less than $1 a serving)
served with salad, vegetables
For over 300 menu plans every week visit Org Junkie.
Photo credit bcmom