I realize I pass along many ideas on this site. If you only use one of my ideas, do this one! It is easy and the payoffs are huge. I promise your kids will think you are mother of the year!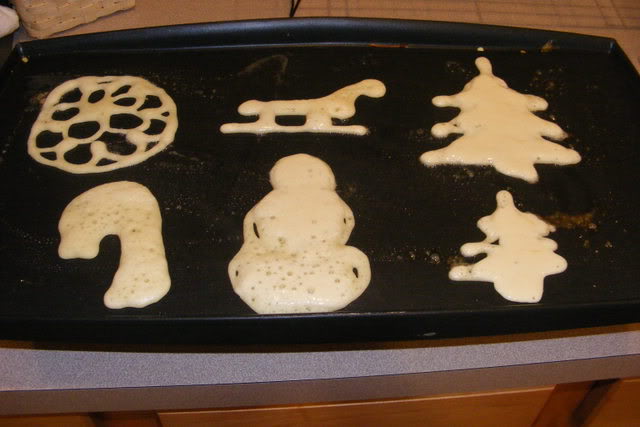 Print
Christmas Pancakes
Ingredients
Pancake batter – use any kind you want, homemade, box mix, just thin it out a little with water or milk
Squirt bottle – I bought one at Walmart for $.75
Instructions
Mix your pancake batter so you have no lumps, these will clog the bottle.
Fill your bottle with pancake batter. I found using a ladle and funnel worked best.
Using the bottle create designs on a hot buttered griddle. I set mine to 350 degrees. Initially I started out making snowflakes, but they kept looking like spider webs, so I went on to other things. Using the bottle allows you to draw on the griddle. I am not an artist, but it was easy to make snowmen, Christmas trees, stars, gingerbread men, even write the kids' names.
You can even add chocolate chips or sprinkles.
Your kids will absolutely love these pancakes. It doesn't matter how they taste, somehow eating your name in pancake is the best thing in the world for a six year old.
Courses Breakfast