The following is a post from contributing writer SnoWhite.
For much of the country, these past few weeks have been HOT!  And, there doesn't appear to be much relief in sight.  Along with jumping in a pool, running through a sprinkler, or playing with water balloons, snacking on treats from the freezer can help you and your family cool down during the peak of summer.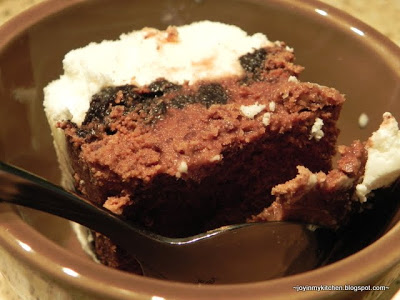 Here are 10 Cold Treats to Help You Beat the Heat
1. Frozen Fruit Pops – Starting out with a healthy option, toss your favorite fruits into the freezer and you have a real treat!
2. Raspberry Cheesecake Popsicles* – Greek yogurt and a raspberry sauce come together for a sweet, tangy treat.
3. Orange Creamsicles*– Who doesn't love Orange Julius?  Try eating one on a stick!  Don't these look perfect for a hot summer day?
4. Chocolate Raspberry Smoothie – I love this idea!  Raspberry and chocolate go so well together, and this smoothie looks like a great afternoon treat, or dessert!
5. Ice Cream – Of course, ice cream is a great summer treat.  Why not try making your own?  This recipe doesn't need an ice cream maker either… now what's holding you back?  If you'd rather use your ice cream maker, I recommend this vanilla version.
6. Strawberry Cheesecake Frozen Yogurt – A healthier alternative to ice cream, this frozen yogurt is made with Greek Yogurt, giving it a great, thick (and protein-packed) consistency!
7. Hot Fudge Ice Cream Sandwiches – A great way to use that vanilla ice cream you just made!
8. Chocolate-Covered Brownie Ice Cream Sandwiches – yes please!   Wouldn't you love to come home to one of these after a day of playing outside?  I know I would.
9. Copy-Cat Carvel Ice Cream Cake – Having ice cream cake in your freezer is perfect for the unexpected mid-afternoon visitors, either kids or adults.  Dark chocolate ice cream, layered with chocolate crunchies and topped with vanilla ice cream.
10. Lemon Freeze – If you like lemon, you will love this tart lemon layer dessert.  Graham cracker crust with a whipped lemon filling.  Tart and refreshing – a great way to end a summer day!
What is your favorite freezer treat for the summer months?  Have a favorite recipe?  Leave a link or the recipe in the comments below.  
*If you don't have a popsicle mold, here are a few suggestions:
1) Check garage sales!  These molds have been known to make appearances at these sales.
2) Check the dollar store.  Seriously.  You can find molds there.
3) Use paper dixie cups and popsicle sticks.  Just peel off the paper when you are ready to enjoy the treat.
For more cool treats, check out my Cool Treats Pinterest Board!
Find more delicious recipes at the The Happy Housewife Recipe Index.