Did you know that according to The History of Christmas, the cookie that fills Santa's plate most often is store bought?
In the 1930's children began the tradition of leaving a plate of cookies for Old St. Nick. The naughty children used the cookies as a bribe in hopes of getting gifts and the good children left them as a thank you.
In our family we have a tradition of baking cookies on Christmas Eve. We bake enough to take to our neighbors and friends and of course save some for our family too.
I'm not sure about you, but I'd prefer a delicious homemade cookie to store bought, on Christmas Eve, or any day of the year.
My children look forward to our baking days and we always chose several of our family's favorite cookie recipes to make each year.
My children's favorite cookie to make and decorate are sugar cookies. What I love about sugar cookies is that you can make the dough ahead of time and freeze it, and/or make the cookies ahead and freeze them. This gives you plenty of time for frosting on Christmas Eve.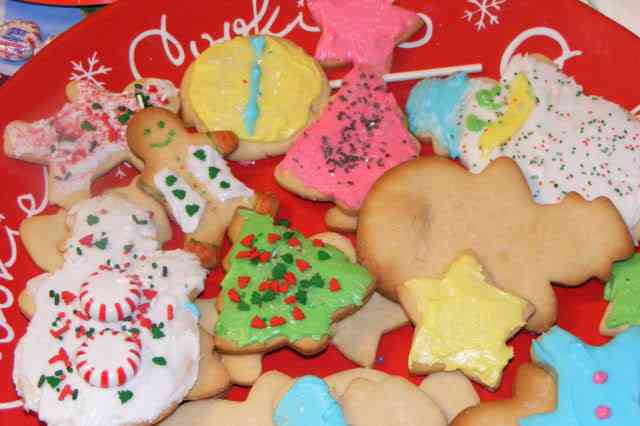 Decorating Christmas cookies has been a family tradition for over twelve years in my family. We usually invite neighbors and friends to come help decorate with us. Everyone brings a plate of unfrosted sugar cookies and I supply the frosting and sprinkles.
The kids have a great time frosting and everyone leaves with a plate of yummy frosted cookies to leave next to the Christmas tree.
My husband's favorite cookie is peanut butter. These cookies are delicious and taste even better when topped with a little Smucker's® hot fudge topping!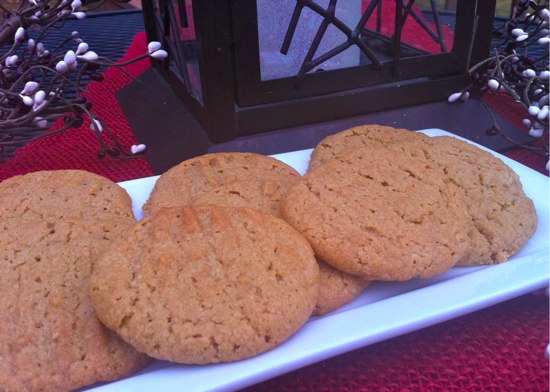 If you would like to begin a tradition of baking cookies on Christmas Eve, or perhaps you are tired of eating store bought at midnight you can visit Smucker's® holiday cookie page for a huge list of cookie ideas! I found several of my family's favorites there as well as a few new ones I'm planning on trying this year.
You can even create a recipe board with cookie ideas for this year's Christmas baking and perhaps some drooling!
For more drool worthy ideas visit our Pinterest board for cookie inspiration and ideas to help make your Christmas a little merrier.
Also take a look at these other great blogs for our Holiday Cookie Baking Week!
What are your favorite cookies to make for Christmas? Do you go for the speciality cookies or do you prefer the classics?
Disclosure: This Holiday Cookies Campaign is sponsored by the J.M. SMUCKER COMPANY, ©/® THE J.M. SMUCKER COMPANY. Opinions are my own.