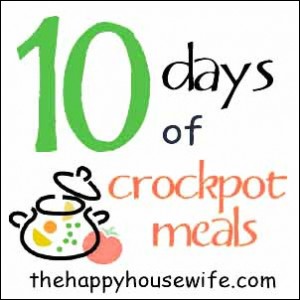 Another great meat to cook in the crock pot is a roast. The best thing about the crock pot cooking method is that even a cheaper cut of beef will taste great after cooking all day.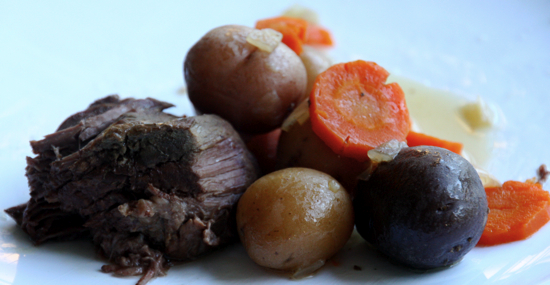 When I find  roast on sale I usually stock up and then cook the meat all day using just a bullion cube, water, and a little garlic. Cooking it with "generic" flavors allows me to use the roast for many different recipes.
After the roast is finished cooking I shred it with a fork then freeze it in Ziploc bags to use for future meals. Here are some of my go-to roast dishes.
Shredded beef tacos
Enchiladas
BBQ Beef Sandwiches
Use the shredded beef in soups (substitute for stew meat)
French Dip Sandwiches
You can also make a roast to serve with potatoes and carrots. This is such an easy meal and if you ned something simple for the holidays this is a great alternative to turkey.
If shopping for beef is confusing Mom's Toolbox has a handy printable shopping guide for cuts of beef.
Be sure to visit these brilliant women during our 10 days adventure between November 7th-18th!

10 days of Character Studies | Confessions of a Homeschooler
10 days of Christmas Countdown Ideas | Milk & Cookies
10 days of Creative Writing | Chocolate on My Cranium
10 Days to a Godly Marriage | Women Living Well
10 Days of Growing Leaders | Mom's Mustard Seeds
10 Days of Homeschooling High School | Weird Unsocialized Homeschoolers
10 days of I Wish I Had Known | Fruit in Season
10 days of Keeping Your Marbles | The Tie That Binds Us
10 days of Kid-friendly Food | Planner Perfect
10 Days of Language Arts Lesson Planning | Jimmie's Collage
10 Days of Learning Apps | Daze of Adventure
10 Days of a Mason Jar Christmas | Cajun Joie de Vivre
10 Days of More JESUS in Christmas | Preschoolers and Peace
10 Days to a Peaceful Home | Raising Arrows
10 Days of Raising a Life-Long-Learner | Bright Ideas Press
10 days of Science with Math | Blog, She Wrote
10 days of Teaching Values | Our Journey Westward
10 days of Winning your Child's Heart | I Take Joy