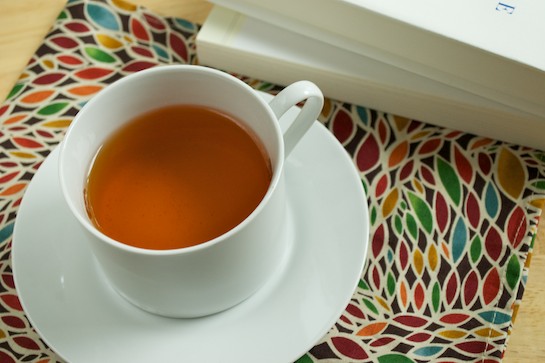 We all have them sitting in our fridge. They're on sale often.
They're bottles of regular old cranberry juice. Among the standard day in and day out juice drinking that goes on, sometimes it's just nice to have a little twist on the every day.
Over the weekend I'll be sharing some of Rachael's favorite cranberry juice recipes. These are perfect for Christmas, or any time you can grab a bottle of cranberry juice on sale with a coupon!
This new take on mulled cider will have your taste buds abounding from the tartness of the cranberry juice and sweetness from the citrus.
The best part about this warm winter drink? All the ingredients go into a pot at once and can be forgotten until the flavors have perfectly melded together and are ready to be enjoyed.
A great option for any night of the week or for festive holiday entertaining! This drink will make your house smell wonderful too!
Print
Cranberry Citrus Mulled Cider
Yield 4 Servings
Ingredients
1 1/2 cups apple cider
1 cup cranberry juice
1 cup orange juice
1/2 cup water
1 orange, cut into slices
2 cinnamon sticks or 1 tsp ground cinnamon
2 tbsp honey
4 cloves or ¼ tsp ground cloves
Instructions
Add all ingredients to a saucepan and bring to a boil over medium high heat.
Once the mixture has reached a boil, lower the heat and simmer for 30 minutes to an hour to allow the flavors to meld with one another.
Pour into individual mugs and serve each with a cinnamon stick and an orange slice for garnish.
Rachael is the blogger behind KitchenCourses.com and is the author of How to Cook For Yourself: A Complete Beginner's Guide. She writes about her passion for food, eating well while saving money, and inspires people to get familiar with their kitchens and cook for themselves.