A few weeks ago I had the privilege of attending the launch of A Very Veggie World Cookbook by Clare Crespo with fellow bloggers Caroline from Smarty Pants Mama, Laura of Real Mom Kitchen, and Anne of Cooking With Anne. I was excited to attend and learn more about the cookbook, which encourages parents to make vegetables fun for their family.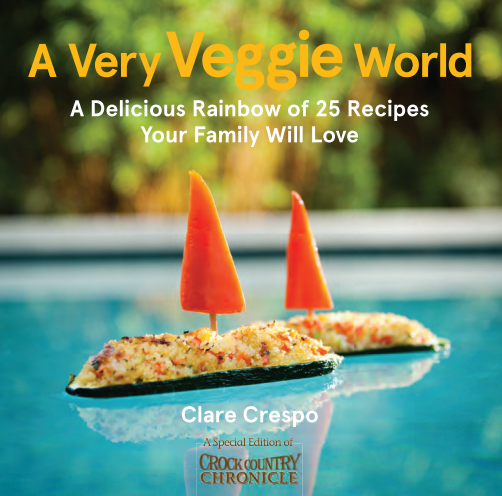 When I first walked in the room and saw all the beautiful displays I started thinking there was no way I could do this for my kids, carrots and ranch it is! But after trying several recipes from the cookbook I was pleasantly surprised at how easy it is to make veggies just a little more fun!
We also got to meet the cookbook author Clare Crespo. She was so fun (and teeny tiny) it was exciting to be able to cook along with her! (I have no idea why I wasn't really smiling- I had a fabulous time!)
Our first recipe was an  America flag pizza. This was so easy and I wondered why I didn't more to make our plain pizza's a little more fun.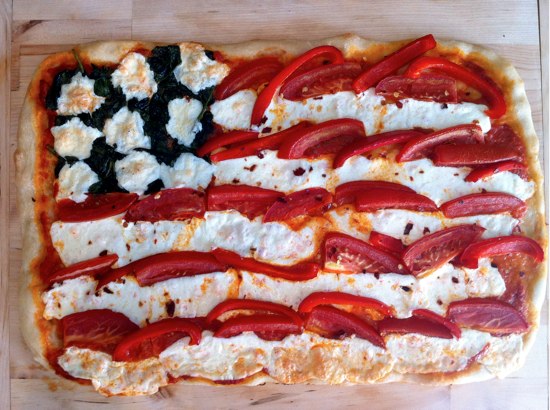 We cut out stars and stripes from mozzarella cheese, used red peppers and tomatoes for the red stripes, and used spinach for the "blue" part of the flag.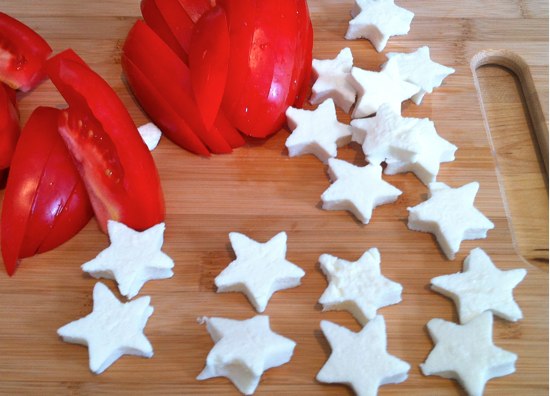 The children at the event loved this pizza and it tasted delicious!
After we finished the pizza we moved on to the veggie wagon. We scooped out an eggplant and added sautee'd veggies.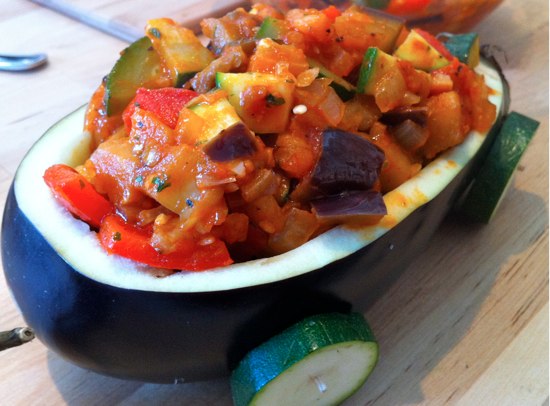 We also dined on some delicious snacks straight out of the cookbook.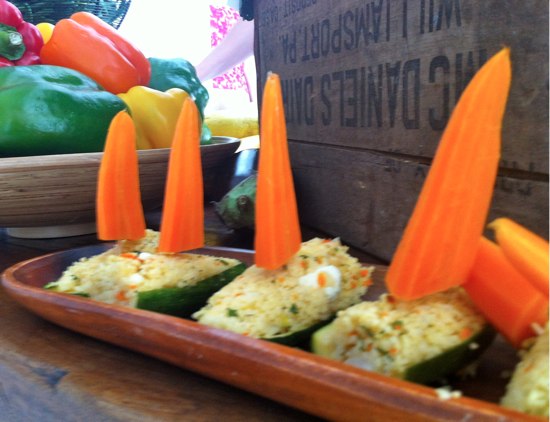 Everything we made and ate was delicious! I'm excited to share with you that you can grab a free copy of Clare Crespo's A Very Veggie World cookbook. It is filled with fun vegetable recipes you can make with or for your kids.
Both the flag pizza and veggie wagon recipes are in the cookbook along with 20 more fun and delicious recipes (including the carrot boats picture above). If you want to impress your kids this Fourth of July make a few of those flag pizzas, they'll love it!
If you have a picky eater (or even one who loves their veggies) you'll definitely want to download your free copy of A Very Veggie World.
And follow along over the next few months as I write for the Crock Country Chronicles and share my tips for getting kids to eat more veggies.