Scroll down for a giveaway!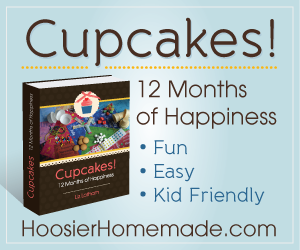 Liz of Hoosier Homemade has created the eBook, Cupcakes!  12 Months of Happiness.  This book features creative themed cupcakes for each month of the year.  It is not a recipe book, though it does include one recipe.  Instead, the focus is on how to decorate cupcakes.  Liz lists the supplies needed and provides step by step instructions for creating adorable cupcakes such as bunnies, flowers, Jack-o-lanterns, and reindeer.
She shows you all the supplies needed to decorate all the cupcakes in the book.  There is also a helpful FAQ page about baking and decorating cupcakes.
You can purchase Cupcakes!  12 Months of Happiness for only $4.99.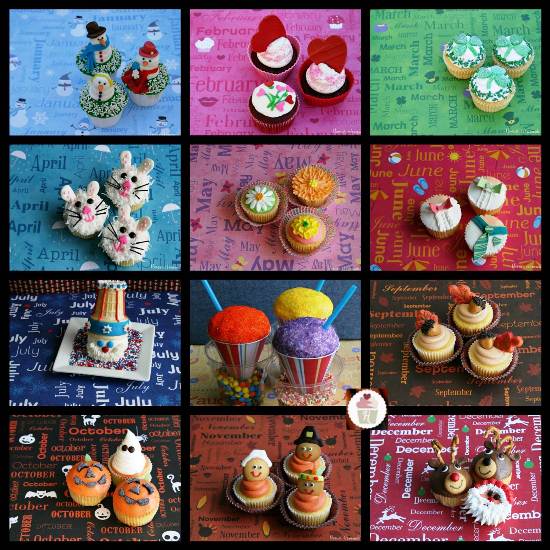 I have three copies of this ebook to giveaway to my readers. Please leave a comment and share your favorite flavor of cupcake. Giveaway ends June 13, 2012.