For some reason the hour before dinner time seems chaotic and rushed many nights. For most families, dad is just getting off work, the kids are tired and hungry, there is homework that needs to be done, and many times we are rushing out the door for the next practice, lesson, or game. There is a way to avoid this dinner time rush, and perhaps have a home cooked meal with your family instead of hitting the drive-thru several times a week.
One trick I learned a few years back that saves me a lot of time during the "witching hour" is to do all dinner prep during lunch. Longtime readers know I dislike lunch breaks, but the kids need to eat. If I am already in the kitchen, I mind as well chop up veggies, cook or marinate meat, put the casserole together, and make a salad for dinner. This allows me to get dinner on the table in under 30 minutes most days of the week.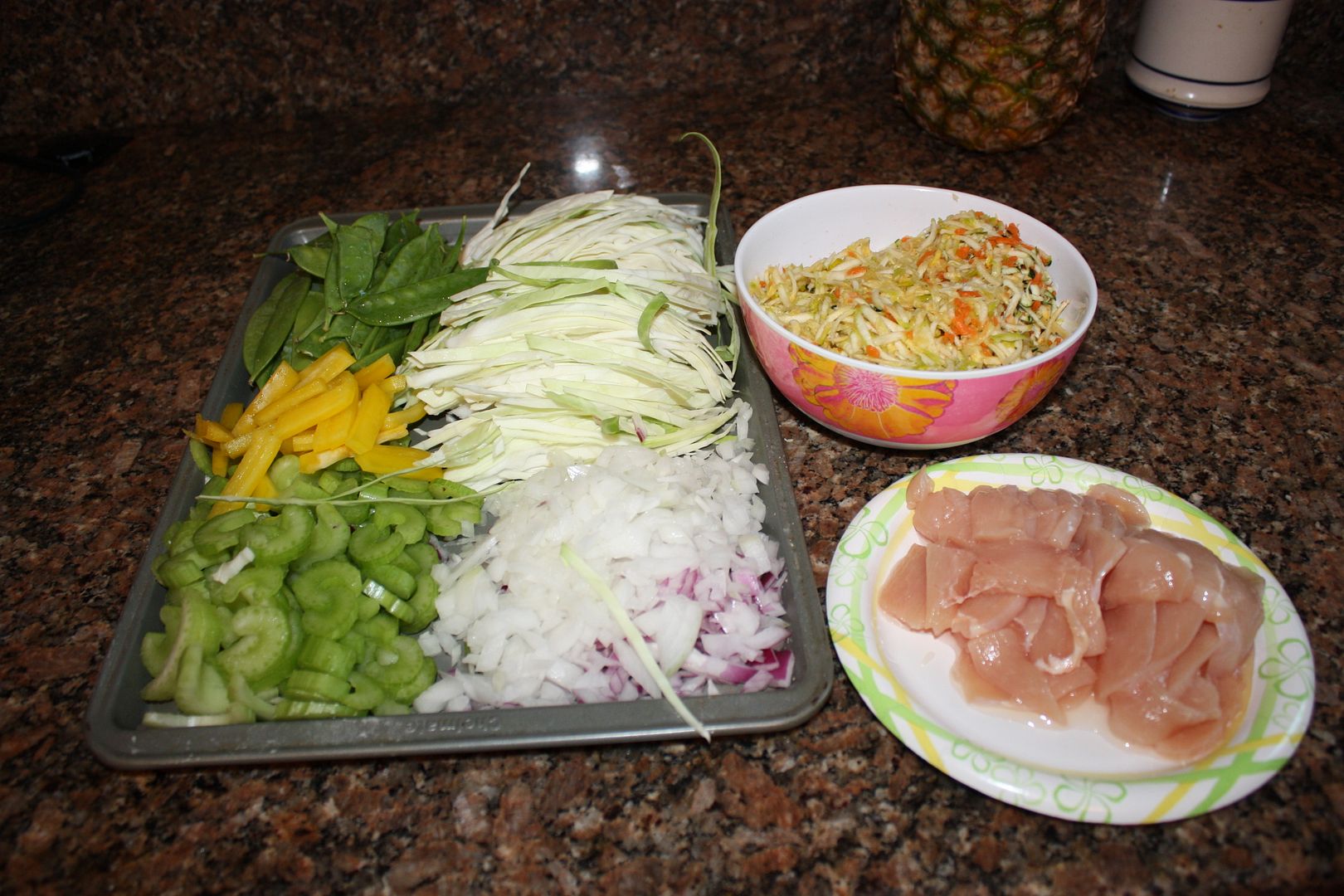 A few weeks ago we had stir fry, which is a bit labor intensive with all the chopped veggies. While the kids were eating lunch I chopped up all the veggies and meat then kept them in the fridge until dinner. It took me about 15 minutes to fry them up in the wok and dinner was ready. This meal had the added benefit of me giving my kids some of the veggies I was chopping for the stir fry, making their lunch even healthier.
The other benefit of dinner prep during lunch is that you can get the majority of your dishes done in the afternoon rather than after dinner.