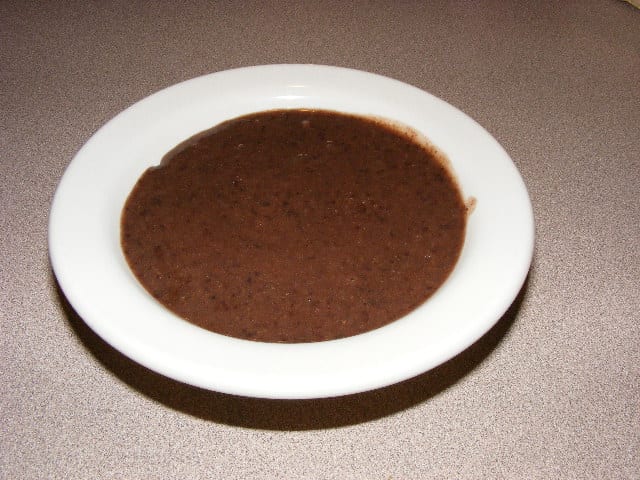 Print
Easy Black Bean Soup
This soup was really good. It also tastes better as the days go on, I am not sure why, but it does.
Ingredients
1/2 of a small onion, chopped
3 cans of black beans (drained)
Beef Broth (probably 2 cups)
Seasonings- I used black pepper, chili powder, garlic, and chipotle pepper
Instructions
Put all ingredients in a pan and simmer for about 20 minutes.
After the soup has cooled a little, put about 2/3 of the soup in a blender or food processor and blend for about a minute.
This gives the soup a creamy taste, with a few black beans here and there.
Notes
f you really wanted to get fancy with this you could garnish with a scoop of sour cream, green onion, jack cheese, or rice. I prefer Fritos, but that doesn't really mix with the healthy eating thing.