by contributing writer Lynn
Who doesn't love doughnuts?! I think everyone loves doughnuts, especially kids. Did you know you can make a simple doughnut at home? It really is easy.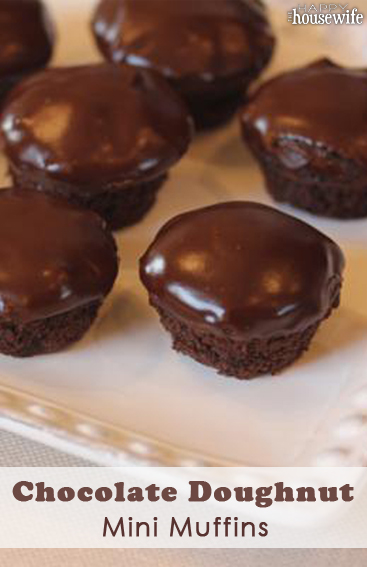 This recipe for easy mini doughnut muffins creates a cake like doughnut. It uses a mini muffin tin which gives you a doughnut hole type result. If you have a doughnut pan, it works as well.
I love this recipe because you can really change it up. You can use a chocolate cake mix, a yellow cake mix, or even some of the fun cake mixes that are available. And not only can you change up the doughnut, you can change up the coating or glaze.
A simple sprinkle of powdered sugar is always good. You can dip the top in melted butter then in cinnamon and sugar. Or you can use the chocolate glaze I shared below. Anyway you make them, they will be delicious.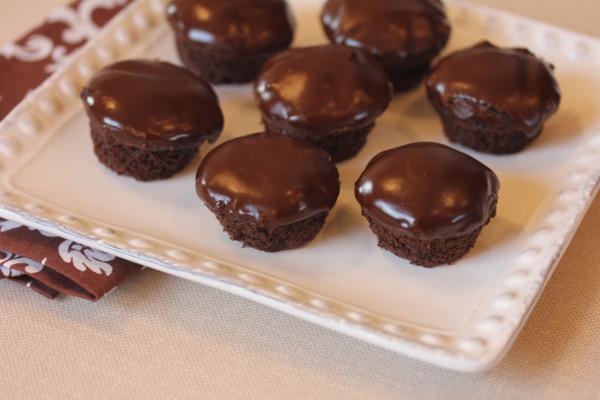 Print
Easy Doughnut Mini Muffins
Ingredients
For the Doughnut Mini Muffins
1 chocolate or yellow cake mix
2 eggs
1/2 cup butter, softened
1 cup milk
For the Chocolate Glaze
1/2 cup chocolate chips
2 tablespoons butter
2 tablespoons corn syrup
1 teaspoon water
Instructions
Doughnut Mini Muffins
Preheat oven to 350 degrees.
Grease mini muffin tins.
In a bowl combine cake mix, eggs, butter, and milk. Beat for about 2 minutes or until smooth.
Pour batter into muffin cups, filling each cup about 3/4 full.
Bake for 10-12 minutes or until done.
Let cool in pan for 5 minutes then remove from pan and place on wire rack to cool.
Dip in powdered sugar. Or dip in melted butter than in cinnamon and sugar. Or use glaze below.
Chocolate Glaze
Melt chocolate chips, butter, and corn syrup, and stir until smooth.
Add water to thin slightly.
Dip doughnut muffins in chocolate glaze and let stand until glaze is set.
Courses Dessert
You might also like:
Find more delicious recipe ideas at the The Happy Housewife Recipe Index.