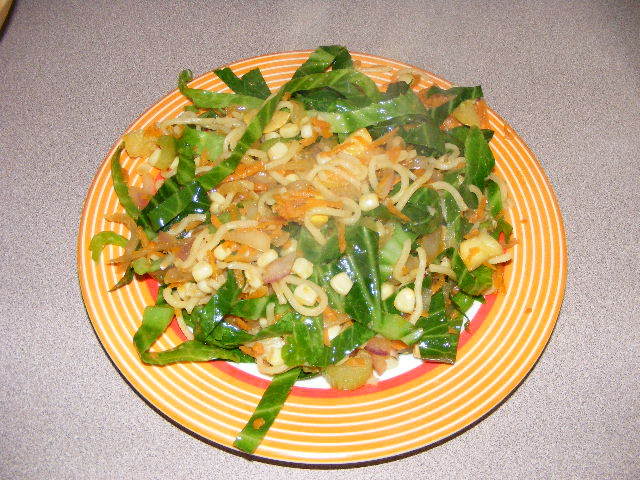 Stir fry is an easy way to use up all those leftover vegetables you have sitting in the bottom drawer of your fridge. Usually the night before shopping I have a hodge podge of vegetables that alone would not serve our family, but mixed together make a great frugal and nutritious dish.
The recipe is below, although tonight I added red onion and did not use any yellow pepper.
Print
Easy Stir Fry
Ingredients
1 tablespoon olive oil
2 tablespoons mince garlic
Vegetables of your choosing, we use
celery (2 stalks chopped)
squash (sliced or shredded)
green beens
yellow pepper (sliced)
shredded or chopped carrots
2 cups shredded cabbage
1 cooked and chopped chicken breast (optional)
Japanese Style Chow Mein noodles
Soy Sauce
Adobo seasoning
Instructions
Coat frying pan with olive oil. On medium heat saute' garlic and onions.
After 2 to 3 minutes add green beans, celery, pepper and squash.
In 2 to 3 more minutes add carrots and chicken. Add enough soy sauce that all the vegetables are coated with sauce.
Add cabbage and cook another 2 to 4 minutes.
Sprinkle with Adobo seasoning.
Add noodles last and cook until heated.
Serve immediately.
Courses Main Dish
This meal takes under 30 minutes to prepare, and even less time if you chop the veggies during lunch prep earlier in the day. Even my pickiest eater ate this, although we did bribe him a little.
Olive oil, onions, and garlic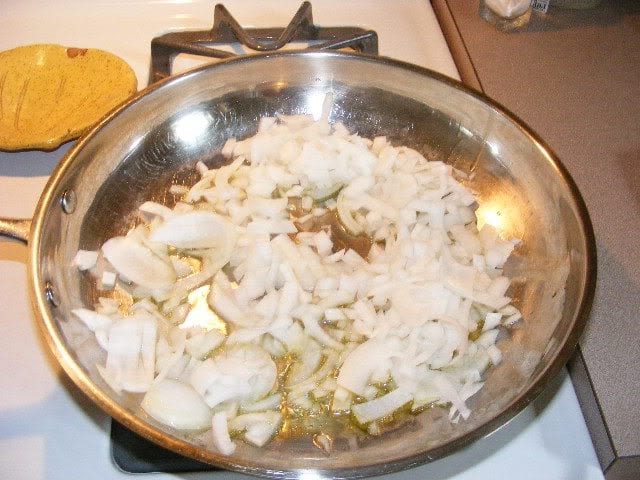 Adding the veggies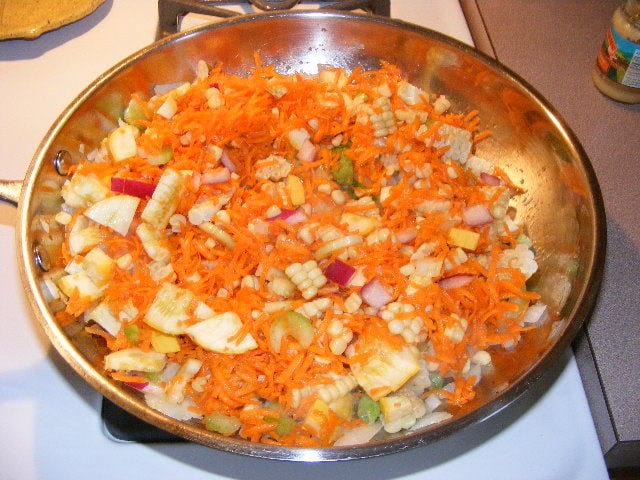 This meal cost under $1.50 for eight people since everything except the noodles and soy sauce were purchased for another meal.
For more kitchen tips visit Tammy's Recipes and for more frugal ideas visit Mary.