Do you love fall as much as I do? One thing that I don't love about Florida is fall. Now come January, I'm going to be showing off all my working by the pool Instagram photos, like this one.
But for now I'll just have to pretend it's a little cooler than the 82 degrees on my car thermometer by making some of my favorite fall recipes.
Tonight we even started discussing our Thanksgiving plans I all my fall favorites started coming to mind.
One of the things I love about fall flavors is that they are things my kids already love. Because they love apples it is easy to convince them to try a new apple recipe, and if you have kids you know that getting some of them to try new things is quite the challenge.
Below you will find some of our favorite fall flavors and how we incorporate them into some delicious dishes. (scroll down to the end for a coupon for a free carton of Silk Almondmilk)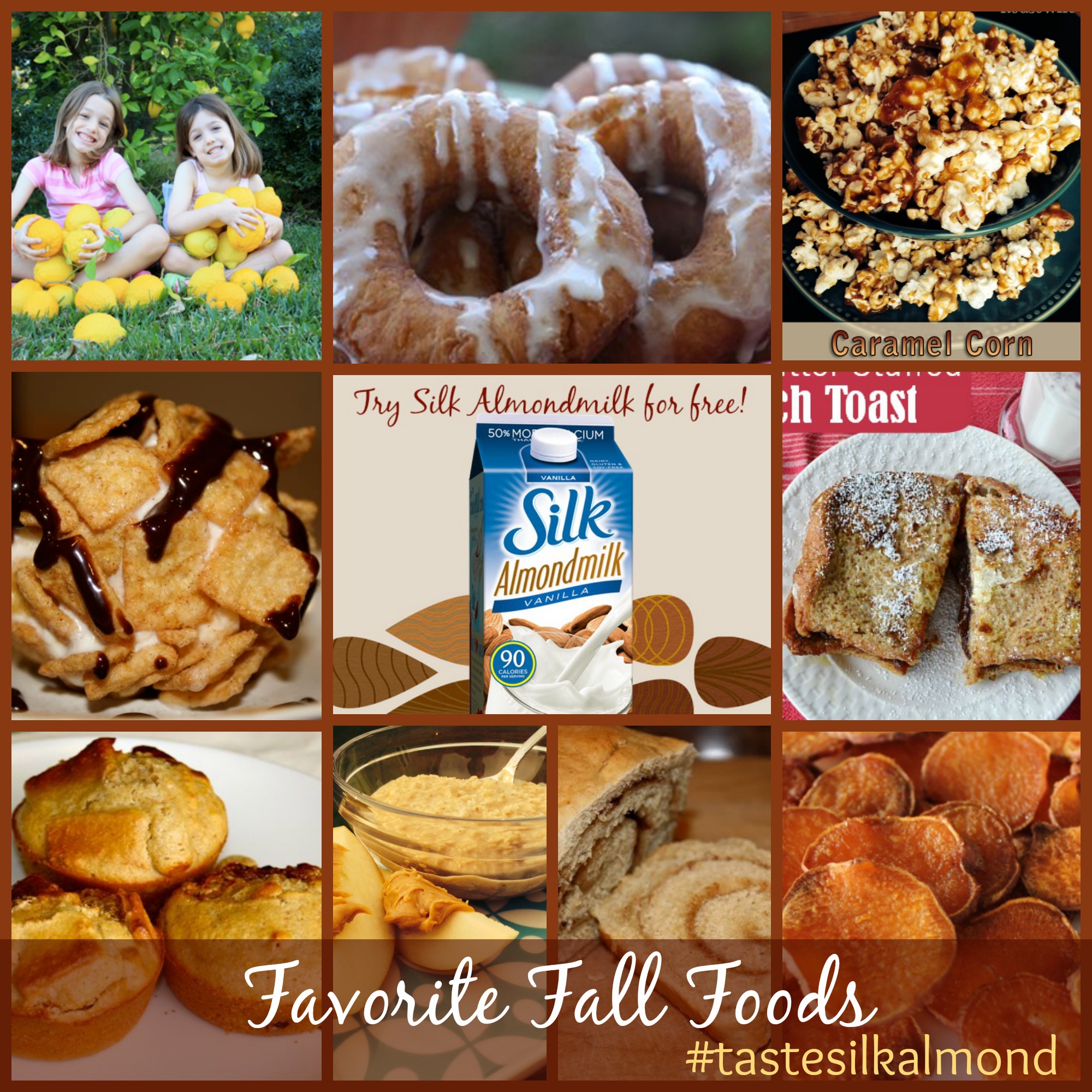 Pumpkin
You can't really have fall without pumpkin, right? There are so many delicious pumpkin recipes from curried pumpkin soup to chocolate pumpkin swirl cake there is something for everyone.
Even my kids who don't love pumpkin love these pumpkin donuts. They are easy to make and a fun treat for an after school snack or weekend breakfast.
Maple
I love any and all things maple but this maple oat bread is my absolute favorite. It tastes great served by itself with butter, but becomes out of this world amazing when you turn it into French toast.
My kids talk about this bread like they talk about their favorite toy. I'm pretty sure some of the folks running for office should be handing out slices of my maple bread instead of promises this week. They'd definitely win!
Almonds
My family loves nuts and almonds are so good for you. My mom keeps jars of nuts on the kitchen counter so it is easy to grab a handful on the go.
This almond swirl oatmeal is a healthy favorite in my house and is made with Silk Almondmilk. When I first bought Silk Almondmilk my husband was hesitant about trying it.
After he tried it in his cereal he was hooked. He actually prefers the taste to regular milk! It is delicious in cereal or oatmeal and you can also use it in recipes like this fruit and veggie smoothie or this dairy free pumpkin spice latte.
Apples
Who doesn't love apples. They are delicious by themselves and can be served with everything from nut butters to ice cream. They are in season right now so it's a great time to stock up and make all your favorite apple treats.
While you're baking make some delicious apple butter stuffed French toast. It is delicious and an awesome breakfast on a cool fall morning.
Caramel
If I'm being honest, caramel is on this list for one reason. Carmel corn! I cannot get enough of this stuff. It is one of the few sweet treats I absolutely love.
I make it almost every year and give it as gifts at Christmas, but the reality is I make it so I can eat all the kernels not pretty enough for gift giving.
Lemons
What do lemons have to do with fall? When we lived in Florida a few years ago we had a gorgeous lemon tree in our backyard. Every year around the middle of November the lemons would ripen and we would pick over 100 pounds of lemons.
From lemon poppy seed bread to lemony asparagus pasta, for two years we tried almost every lemon recipe we could find because we had such an abundance.
Ice Cream
I know what you are thinking. Ice cream is not a flavor of fall. I agree, when served straight out of the carton.
However, when you take ice cream, cover it with cinnamon and sugar, broil it and drizzle it with chocolate and serve warm it becomes a perfect fall treat, oven fried ice cream.
The ice cream cookie cake is also one of our favorite Thanksgiving desserts. You can make it ahead of time keep in the freezer for several days.
Sweet Potatoes
Here's another healthy option that is super cheap this time of year. Sweet potatoes are delicious by themselves and are a quick side dish to prepare.
You can also make sweet potato chips or wow your Thanksgiving guests with this maple pecan sweet potato casserole.
Chicken
Chicken pot pie, chicken and corn chowder, chicken and dumplings, smothered crockpot chicken… need I say more?
S'mores
Y'all know how much I love s'mores. I love them so much so that I've figured out how to turn them into muffins.
A few weeks ago we had our first bonfire of the season and the only thing missing was s'mores. We'll definitely have to rectify that during the next bonfire.
Have you tried Silk Almondmilk yet? There's no excuses for not trying this delicious milk because you can do it for free!
Just sign up for Silk enewsletter and you'll receive a coupon to try Silk Almondmilk for free!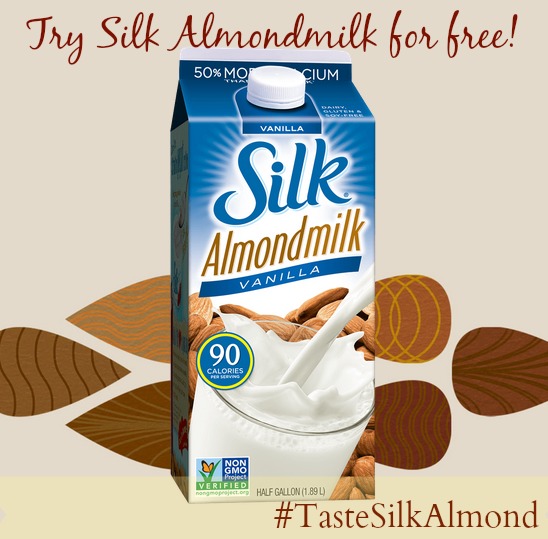 This conversation is sponsored by Silk. The opinions and text are all mine.