Well, the 3 Moms series has come to an end. This has been a great project for me and I am ready to start making changes in the way I shop, cook, and menu plan. Before this series Kate, Joy and I didn't know each other very well, but we have become fast friends. I have learned so much from those two ladies, I hope you have too.
Final 2 Days of Meals
For his birthday my son received a box of cereal (the generic Lucky Charms), that he decided to share with his siblings. So, all the kids had cereal for breakfast on Friday morning. For lunch we had sandwiches (again), and for dinner I tried Kate's pizza pockets. She has a great tutorial on her site so if you want the recipe you can find it here. I guess I am not very good at following directions because I made mine way too big! I think she said her recipe made twenty and I ended up with eleven huge pockets. I cut them in half for the kids and that was plenty. They loved them though and asked for them again today at lunch.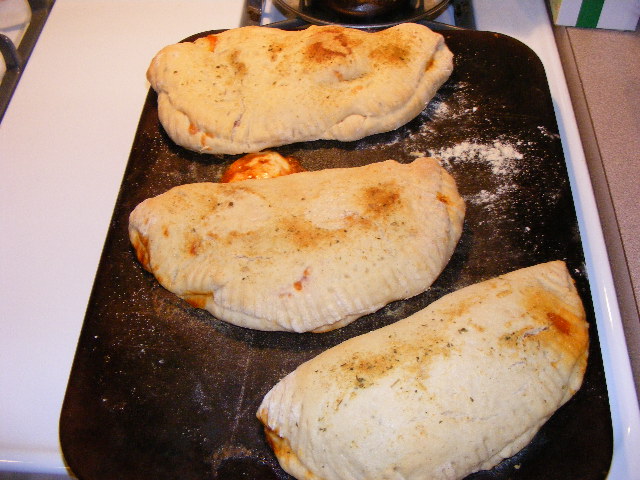 Speaking of lunch, today we had leftover pizza pockets, sandwiches, and grilled ham and cheese.
Today was a long day, I had planned on making alfredo for dinner, but after all the cleaning and sorting for the move, the kids ended up eating leftover hot dogs, tacos, and pizza pockets. We are getting take out. Not the most exciting way to end this series, but the way it ended nonetheless.
I ended up spending $480 on groceries this month. This puts me way under budget, but only because my mom purchased most of the food while we were on vacation. My grocery budget will stay in the sidebar, it keeps me accountable and under budget most of the time. Thanks to all who emailed and commented during this series. You encouraged us to keep posting even when we fed our kids cake and ice cream for dinner. Since we won't be taking pictures of our meals and shopping trips anymore Joy, Kate, and I decided we needed something to do with all of our free time. Stop by tomorrow to find out the next mission for the 3 Moms.