One goal for 2009 is to tackle my house room by room. January's room is the kitchen. This was probably a bad room to start with since it needs the most work and we were gone for half of the month. Included in the kitchen are the cabinets, drawers, fridge, freezer, both pantries, and the desk. The desk really needs a month of its own, but I am not sure if that is going to happen.
One way that I am able to save money is by menu planning and stocking up on sale items. Over the next 30 days I am experimenting with creating 30 days of meals which will allow me to stock up, plan ahead, and purchase items for the best price when they are on sale.
In order to do this I needed to organize my pantries. Don't think that I have a huge house or kitchen because I used the word pantries. My kitchen is average sized and it does not have a pantry. In order to maximize my food storage space I turned the coat closet into a pantry with some inexpensive shelves from Lowes. I also have a very old cupboard that I purchase for $30 at a flea market 14 years ago. Since the cupboard is tall and thin I use this to store spices, canned goods, dressings, and baking helps.
Both areas needed some serious attention if I was going to attempt to shop for an entire month of food.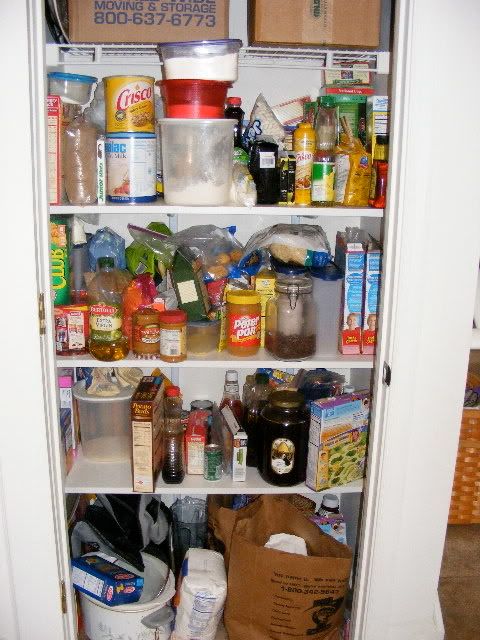 I forgot to take a before picture of the cupboard, but here it is almost empty.
My kids helped me by emptying both cabinets. This a great job for your little ones, just make sure they don't move the breakable items.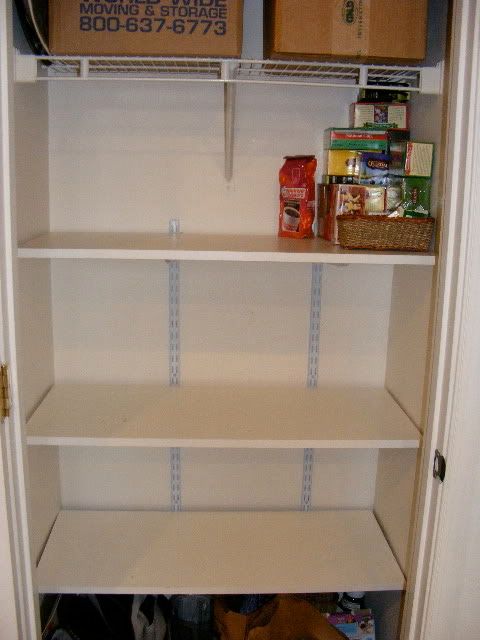 With everything out I was able to wipe down the shelves.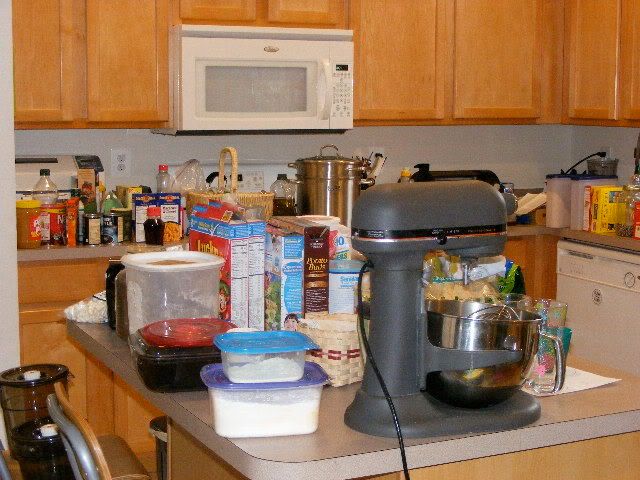 I then put everything back into the pantries, except this time it was well organized.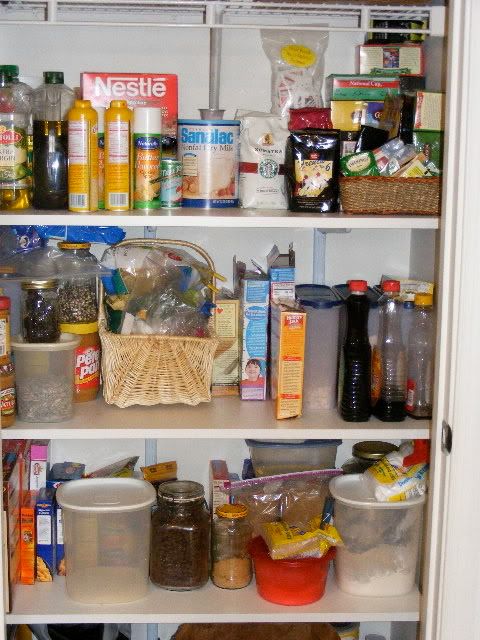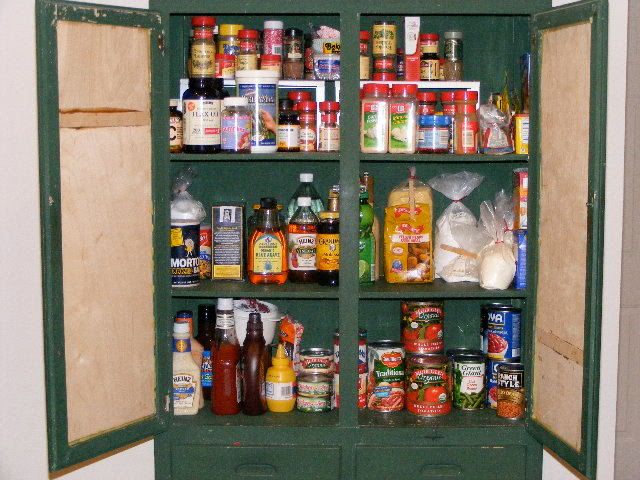 One thing I noticed is that my pantry was filled with lots of little snack type items that needed a home. This basket worked perfectly.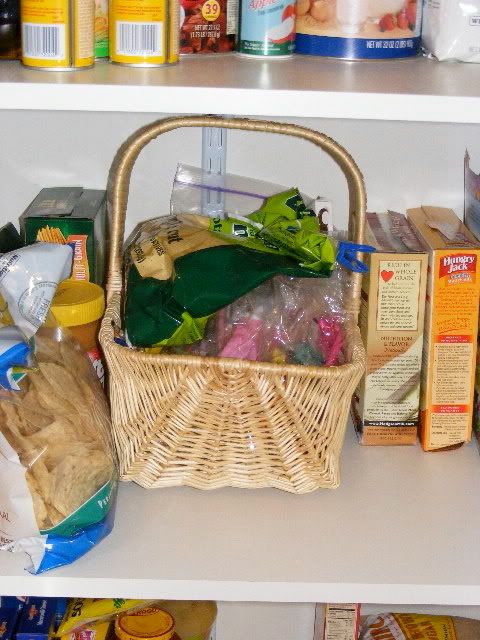 Once my pantries were organized I looked over my 30 days of meals' ingredient list and crossed off the items I already had. Purchasing an item you already have can be a waste of money. It is one thing to stock up if it is on sale, it is another to purchase an ingredient at full price that is already in your home but lost in the clutter.
I also found several boxes of almost empty items such as old pancake mix, rice, potatoes. Using those over the next few days will free up room in my pantry so I can stockpile the good deals.
Home organization is an essential key to living a frugal life.

Need help getting organized? Don't forget to enter my Motivated Moms 2009 Planner Giveaway! Click here for details.
For more Talk About Tuesday visit Lara, for more Tightwad Tips visit Mary, for more clutter busting adventures stop by Crystal's site and for more domestic divas visit Blissfully Domestic.