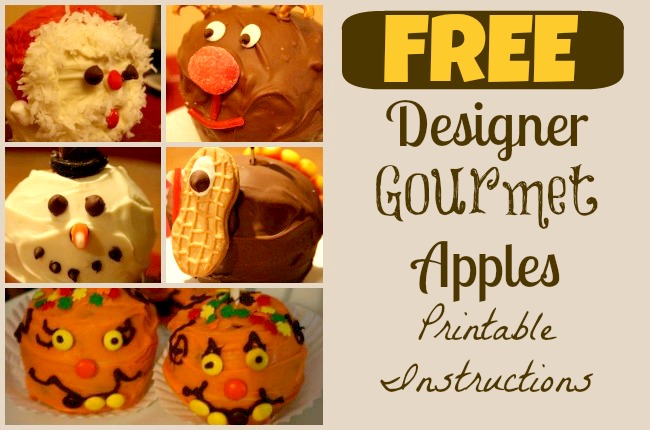 Tabitha from Meet Penny has a great freebie to share with you.  She says,
For years, our family could not afford Christmas. After a moment of inspiration, I designed and began selling gourmet apples that resemble characters: pumpkins, turkeys, Santa, Rudolph, snowman, and others. As a result of those apples, we were able to afford Christmas for several years.

Now, I am giving those designs and instructions to my subscribers for free. I want everyone to have a way to afford Christmas.
Subscribe to Meet Penny and get the instructions here.