Ground beef…it's versatile, inexpensive, and family friendly!  Grab a free copy of Lynn's Kitchen Adventures Ground Beef Recipes eBook.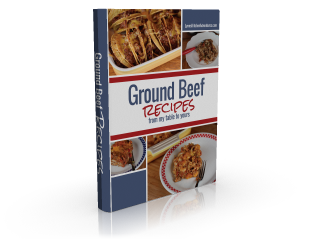 All recipes are also gluten-free provided that you buy gluten free pastas and such as needed.  Here's a few recipes that are included:
Chili Cornbread Bake
Mexican Tortilla Pie
Southwest Beef Stew
Bacon Cheeseburger Salad
Barbecue Meatballs
Porcupine Meatballs
Slow Cooked Chipotle Beef Tacos
Crock Pot Taco Meatloaf
Easy Crock Pot Spaghetti Sauce
Get your free copy of Ground Beef Recipes here.