This week, thanks to my Motivated Moms Planner, I cleaned out my freezer. I must admit, it was quite yucky, but I did find a ton of frozen food that helped create a menu for an entire week.
Before

After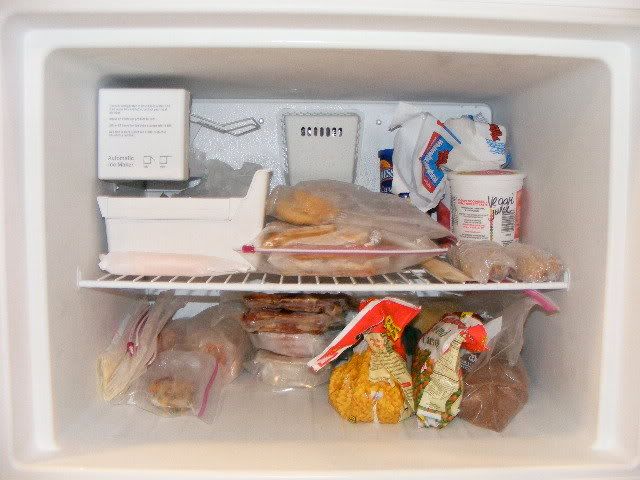 Before
After
I realize the difference isn't earth shattering, but now everything is organized by type of food. Finding food will be simple and I won't purchase items that I don't need.
This week I hope to clean out my closet! I'll post my pictures next Tuesday.