By contributing writer Tessa
These Pumpkin Cheesecake Bites are so quick and easy to throw together, and they're utterly delicious – perfect for your next gathering this holiday season! And as a bonus, they're gluten free.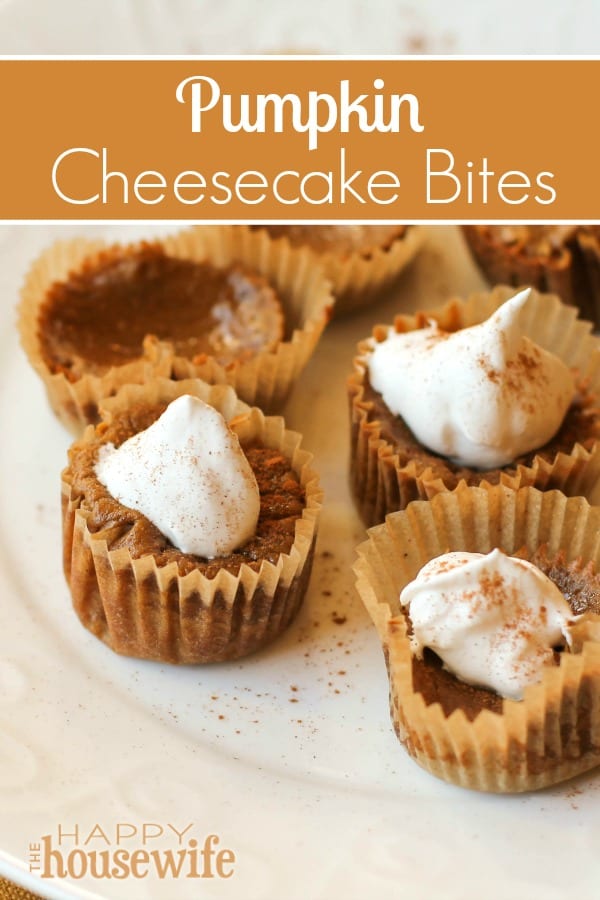 Pumpkin and cheesecake is a match made in fall heaven. Years ago, I used to make little bites of cheesecake with Nilla wafers as a crust. While I knew I could create a gluten free equivalent, I figured going crustless would make it even easier.
The water in the pumpkin makes these cheesecake bites more moist than plain cheesecake, but you will be hard pressed to keep these around the house for long!
Print
Gluten Free Pumpkin Cheesecake Bites
Ingredients
8 ounces cream cheese, at room temperature
1/3 cup pumpkin puree
1/3 cup palm sugar (or any granulated sugar)
1 egg
2 teaspoons vanilla extract
1/4 teaspoon cinnamon (could use pumpkin pie spice)
Whipped cream or caramel sauce for topping
Instructions
Preheat oven to 350° F and line 2 mini cupcake tins with paper liners (24 total).
In the bowl of a food processor or blender, whir all ingredients except the whipped cream or caramel sauce until smooth and creamy.
Pour batter into liners, filling about 2/3 full. Bake in the preheated oven for 20 - 25 minutes until set.
Chill for at least two hours and serve with desired toppings.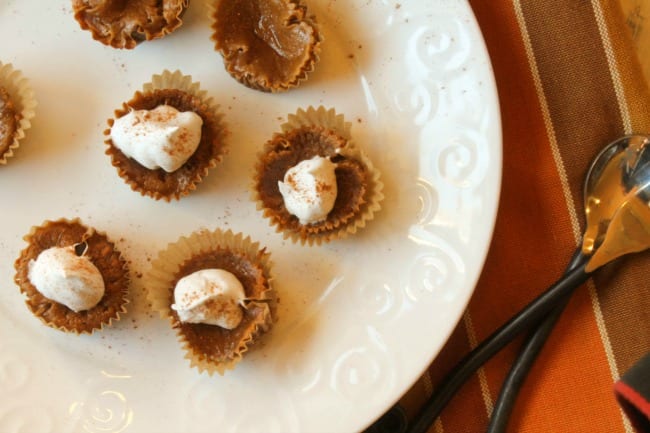 You might also like…