It seems like only a year ago I was able to get bananas for $0.33 a pound at the commissary. Over the past year the price has steadily risen, but I have continued to buy bananas because my kids love them, it is an easy snack, and we are smoothie addicts.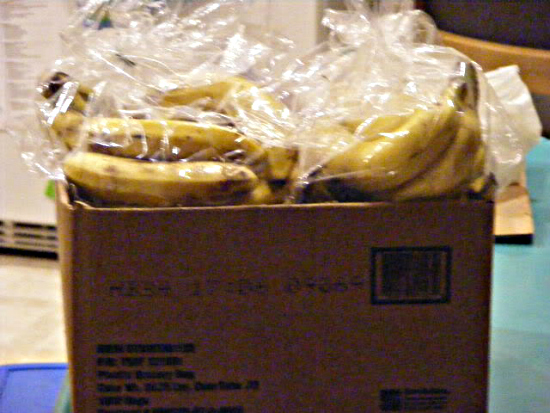 Last week I was giddy when I saw bags of clearance bananas at the Commissary for $0.50 a bag! Each bag weighed over five pounds so I put several bags in my cart and continued my shopping, dreaming of all our cheap banana treats we would be eating over the next few weeks.
Obviously even a family as large as ours cannot each 30 pounds of bananas in a few days. So we decided to freeze the browner bananas and eat the ones that still looked good. I was surprised at how many good bananas were in each bag. We probably got 5 pounds of ready to eat bananas out of our 30 pounds.
The bananas that were too brown to eat we peeled and frozen in ziploc bags. I have been freezing bananas for years with great results. We freeze the bananas (peeled but whole) in quart sized bags. Then when we want a smoothie we just take a few bananas out of the fridge and throw them in the blender.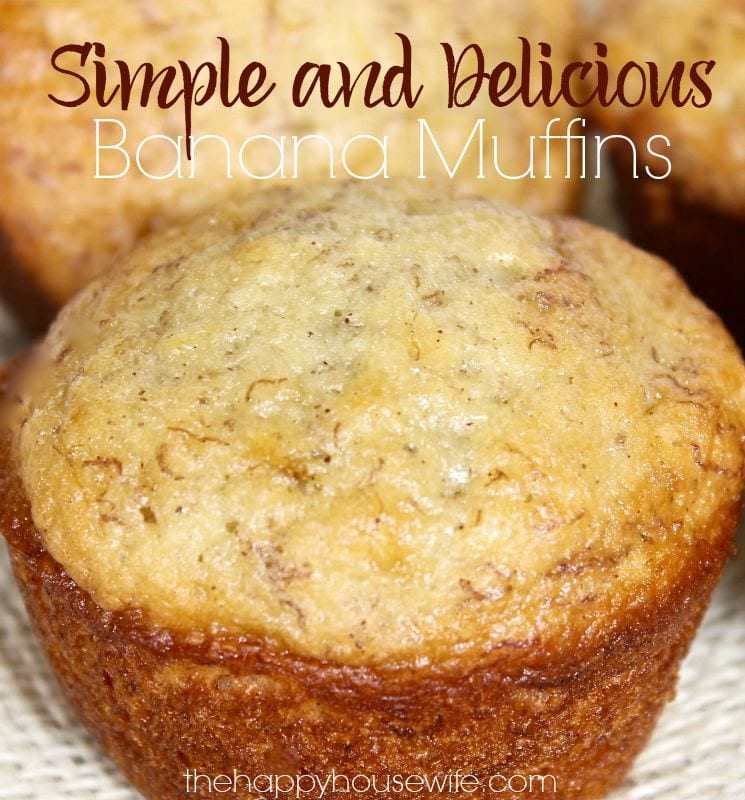 You can also mash the bananas, add a teaspoon of lemon juice (helps prevent browning), and freeze them in a bag for banana bread or banana muffins. Just thaw on the counter or in the fridge before using.
We also slice bananas and freeze them on a cookie sheet. This makes a fun frozen treat for the children. You have to eat them within a day or two or the bananas turn brown.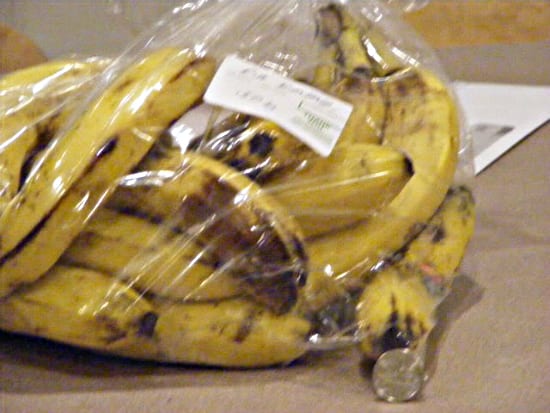 Bananas are great in smoothies because they mask the flavor of other foods that you might not think of putting in a smoothie. I can add spinach or carrots to a fruit smoothie and no one notices if I also add bananas. Using frozen bananas also give smoothies a creamier texture.
Print
Banana Smoothie
Ingredients
2 frozen bananas
2 cups frozen strawberries
1 cup vanilla yogurt or kefir
1 orange (peeled to the white part)
1 apple (peeled and cored)
1 pear (peeled and cored)
1 carrot or handful of spinach
splash of milk depending on how thick you like your smoothie
Instructions
Blend together and serve.
Notes
I have a Vita-mix, I am not sure how well a regular blender can blend up an orange or a carrot.