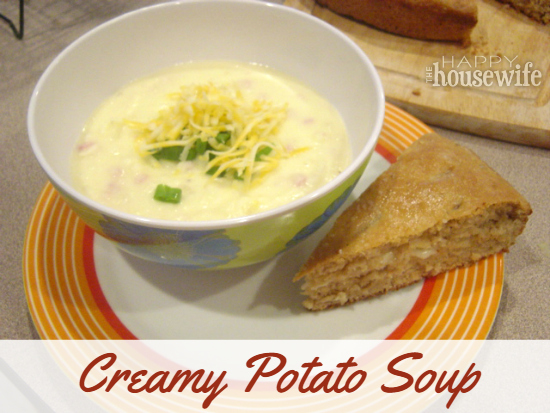 This is a great way to use up leftover Easter ham if you still have some hanging out in your freezer.
Print
Mel's Creamy Potato Soup
Ingredients
5 pounds of potatoes, peeled and quartered (if you are using red potatoes you can keep the skin on if you like potato skin in your soup). If you have leftover mashed potatoes you can use them in this recipe instead of quartered potatoes.
1 onion diced
1 stick of butter
Chopped ham
Salt, Pepper, Garlic to taste
Milk
Shredded cheese
Instructions
Boil potatoes and onion for about twenty minutes. (Omit this step if using mashed potatoes.) Drain and save the water.
Put the potatoes and onion back on the stove top and add about 2 cups of the potato water back into the pot. Add 1 stick of butter.
Mash the potatoes to desired consistency. The more you mash the smoother the soup will be.
Add chopped ham and salt and pepper to taste.
Add enough milk to reach the desired consistency.
Heat for about 10 minutes or until hot and then serve. Garnish with cheese.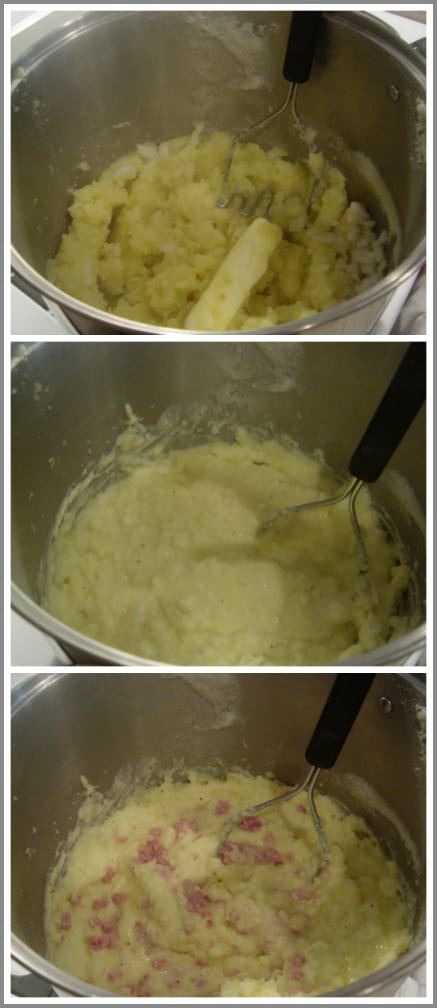 Don't throw away the extra potato water, use it instead of water to bake your next loaf of bread. Your loaf will be amazing!
This is not the bread pictured with the soup, this is our potato bread for French toast.
The bread pictured with the soup is whole wheat rosemary asiago bread.