The grocery budget makeover challenge has begun! Thank you so much to every one of you who applied to participate in this challenge, I wish I didn't have to pick just a few families. Over the next few days you will meet our families and learn why they need a grocery makeover. During the month of March these families will track their grocery/ eating out/ take out spending as well as where they shopped and the method of payment.

Tips for these families will be shared on the website, so even if you aren't officially participating in the challenge you can still benefit from the tips. The folks at Grocery University are giving each participant a free a copy of Grocery University. This is an excellent course that will help you save money at the grocery store no matter where you live.
Now on to our first family.
Susan and her family of 6 live in Virginia. She works full-time outside of the home and estimates they spend about $1200 a month of groceries. She primarily shops at BJ's and uses coupons occasionally.
Susan says:
My husband and I are trying desperately to pay down credit card bills we have incurred over the years for medical bills.  We will have two children (out of our five) in college in the next year or two and cannot afford to pay for any of it as of right now, not to mention our house needs several improvements (ie roof, flooring, etc) and we have no money for it. We have no savings and it scares me to think of "what if". The only place we can truly cut back on is our grocery bill.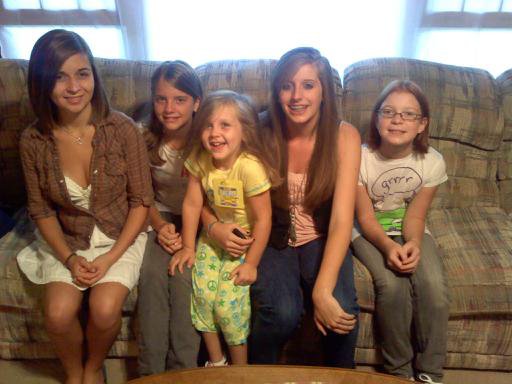 If you are a working mom and have helpful tips for Susan please leave them in the comments section. It is definitely hard to manage full-time work and grocery planning/ budgeting but it can be done! Let's all help Susan and her family get her grocery budget under control so they can better fund other areas of their budget!
Disclosure: Participation in the Grocery Budget Challenge is voluntary. The family that decreases their spending by the greatest percentage during the month of April will win a $100 gift card.