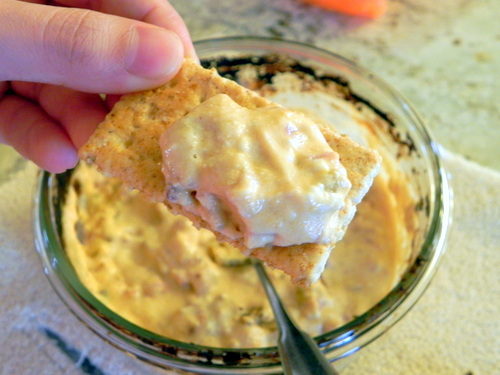 By contributing writer SnoWhite.
This dip is perfect for parties!  It's best served with a pita chip, crackers, torn bread bites or pepper slices.
What I love about it is that the base is made from Greek yogurt and Neufchatel cheese giving this dip a healthier foundation.  Add in extra sharp cheddar cheese, which allows you to use less cheese than you traditionally would need because the flavor is so strong, and you have an excellent-tasting, better for you dip.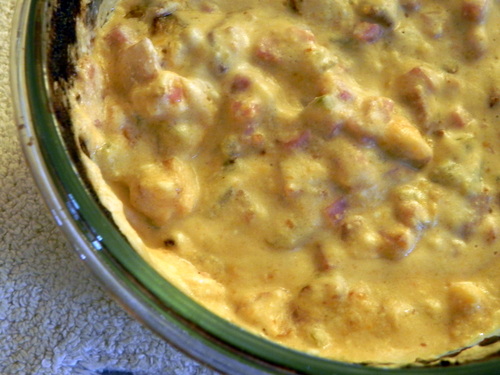 Print
Ham and Cheese Dip
Ingredients
8 ounces Greek yogurt
8 ounces Neufchatel cream cheese
8-12 ounces extra sharp cheddar cheese, shredded
1 cup chopped ham
1/2 red or green bell pepper finely diced
Bacon bits (optional)
Instructions
Combine together the Greek yogurt and Neutfchatel cream cheese. Stir well.
Stir in shredded extra sharp cheddar cheese.
Toss in the diced bell peppers & chopped ham.
Bake at 350° for 30-45 minutes until dip is warm and bubbly.
Garnish with bacon bits, if desired.
Notes
This dip is best served warm. Reheat leftovers in the oven or microwave.
Find more delicious recipes at the The Happy Housewife Recipe Index.