Congratulations to the winners of the $50 Amazon gift cards for participating in the grocery app survey:
Winners have been emailed.  And, a big thank you to everyone who gave us feedback!
For the past several months I've been working on a very cool project with Savings.com. We are developing a grocery app to help you save time and money at the grocery store.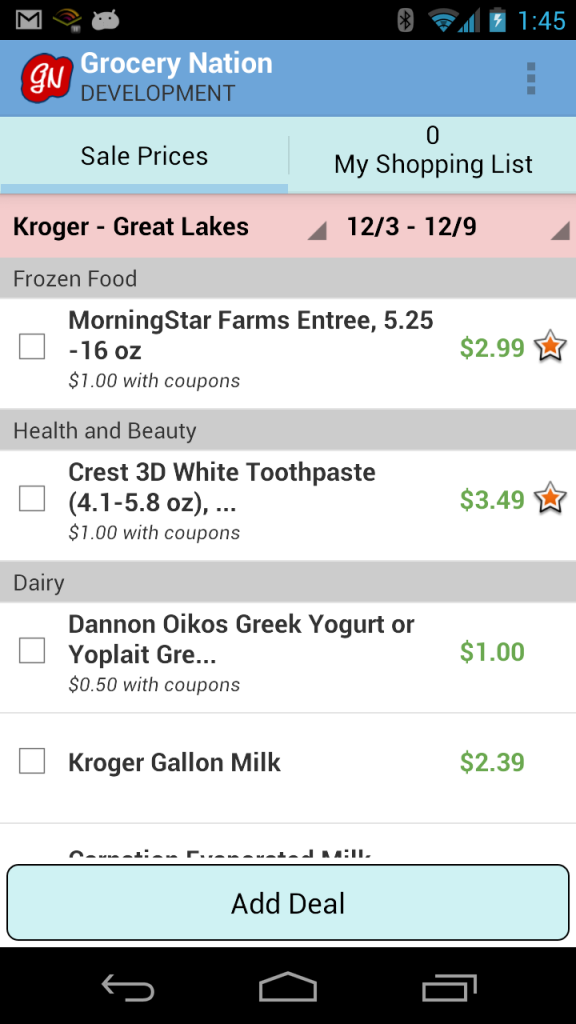 We're almost ready to launch the first version of the app and I'd love it if you could take 5 minutes to provide us with some feedback regarding a few of the app details. The folks at Savings.com will chose two random survey participants to receive $50 Amazon gift cards! (Just in time for Christmas)
You can click here to take the short survey- and don't forget to submit your email address at the end of the survey to be entered to win an Amazon gift card. I promise they won't spam you, it is just for use in the giveaway.