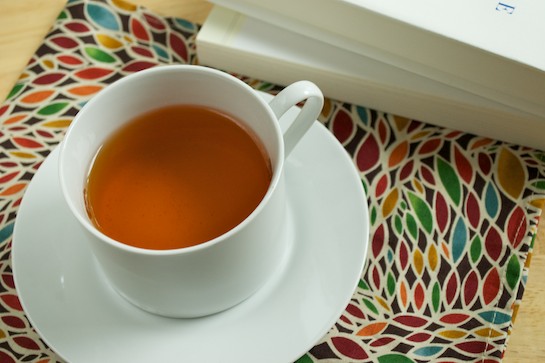 We all have enjoyed tea with using water to steep our tea bags in, but what about enhancing the tea flavor even further by switching out juice for water? A simple comforting treat perfect when you want to unwind for the day with a delicious hot beverage in hand.
Print
Hot Cranberry-Tea Infusion
Yield 4 Servings
Ingredients
3 cups cranberry juice
1 cup water
2 cinnamon sticks or 1 tsp ground cinnamon
3 black (or other spice flavor) tea bags, paper tags removed
Instructions
Add all cranberry juice and water to a saucepan and bring to a boil over medium high heat.
Once the liquid has reached a boil, reduce the heat, add the tea bags and cinnamon and let steep for five minutes.
Remove the tea bags and cinnamon sticks using a slotted spoon.
Pour into individual mugs and serve with a cinnamon stick for garnish.
Rachael is the blogger behind KitchenCourses.com and is the author of How to Cook For Yourself: A Complete Beginner's Guide. She writes about her passion for food, eating well while saving money, and inspires people to get familiar with their kitchens and cook for themselves.