My wonderful friend (and editor here on The Happy Housewife!), Linda from The Gluten-Free Homemaker, is offering her brand new eBook FREE as a Kindle download today!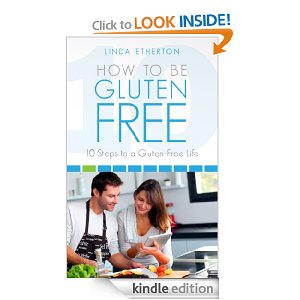 How to Be Gluten Free was written to give hope, encouragement, and practical steps for anyone living a Gluten-Free lifestyle for any reason!  In the 10 chapters included in this eBook, there are "ten steps to take in the process of living gluten-free, starting with the most basic but very important step of facing emotions. Giving up food is a grieving process for many, and acknowledging that is the first step to handling it successfully. The remaining steps are more practical in nature and help people learn what they need to know to successfully buy and prepare gluten-free food, supplements, and personal care products as well as eat out safely, and connect with others."
Linda has also included a couple of gluten-free recipes in the Appendix to get you started.
Download your free copy of How to Be Gluten Free today!
If you don't have a Kindle, then you can still download these free eBooks to your smart phone or computer. All you need to do is download one of Amazon's free reading apps.
Remember that Amazon prices fluctuate constantly, so verify the price before purchasing.