Everyone knows the best brownies are served warm right from the oven. But have you ever tried to cut a warm brownie? You end up with a mess of brownie goop and crumbs!
A few months ago I learned (from my mom, I think) how to cut a pan of warm brownies with almost no mess and you end up with perfect squares. Well I guess the perfect square this depends on your ability to draw straight lines, but anyway. Cutting warm brownies is easy when you use a plastic knife.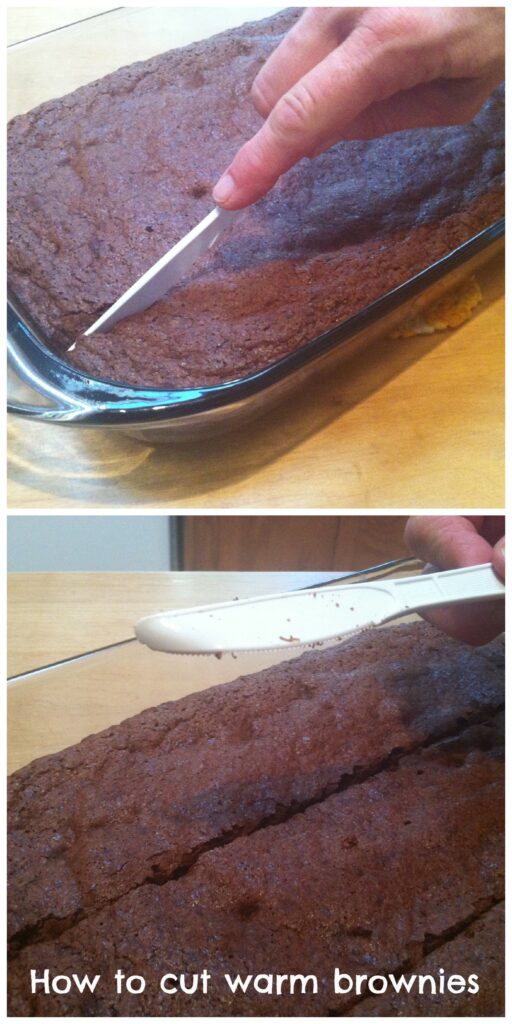 When you use a plastic knife brownie crumbs won't stick to it and you get your nice crumb free squares. The knife will melt a little so you can't reuse it, but it's plastic so it isn't a huge deal.
Now, go bake some brownies!