Menu planning saves money and time. It also makes meal time go more smoothly. If you need help learning how to menu plan, here are links to articles where I talk about how to plan a menu.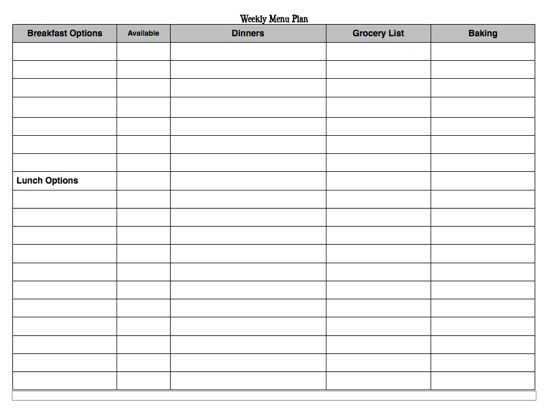 Menu Planning 101
Other Menu Planning Help
Weekly Menu Plans
Each week I post my menu plan. It's there to help you, because there's nothing wrong with getting menu planning ideas from someone else.