Have you ever started a recipe and then realized you needed softened butter and all your butter is stored in the fridge?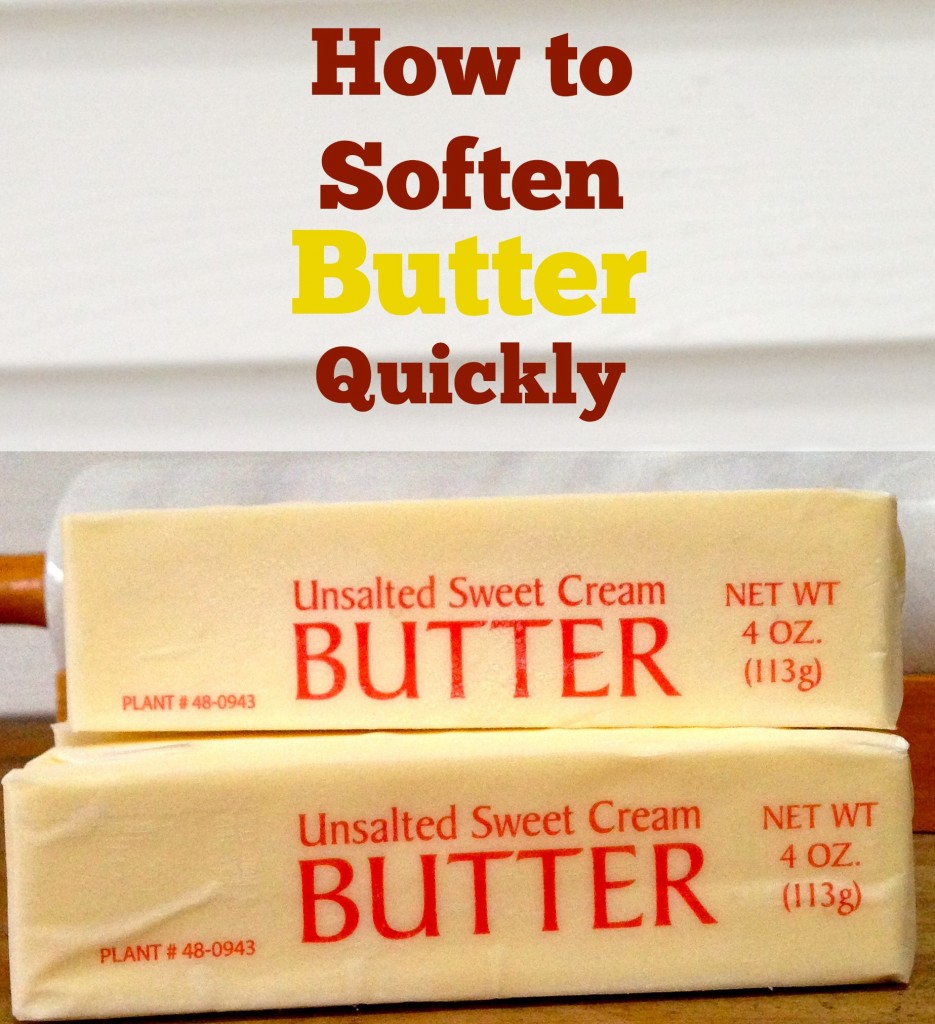 When I lived up north I was able to keep butter on the counter, but in Florida it gets too warm to leave it out. My sister showed me a way to soften a stick of butter in just a few minutes.
Take a stick of butter and place it in a ziploc bag.
Fill a bowl or container with warm water. Place the butter in the ziploc bag in the warm water.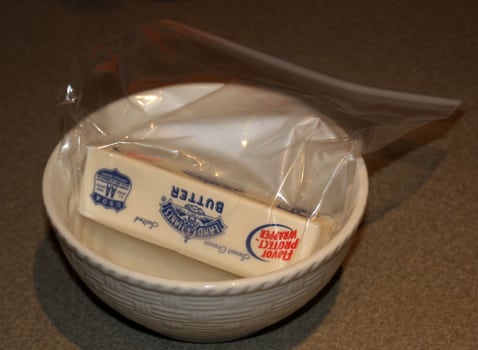 In a few minutes you will have soft butter that is easy to spread or use in a recipe. The key to getting the butter soft but not melted is to use warm water, not hot. (Ask me how I know.) 🙂