Now that I can smell food again, I decided it was time to get back on track with a menu plan. Along with my menu plan I have a question. My kids are a rebellious lot who have decided they don't like sandwiches anymore. Personally, I can't stand lunch because it breaks up our school day and we always seem to get off track. Sandwiches are quick and easy and don't require a lot of clean-up. I am curious, what does your family eat for lunch? I grew up on sandwiches so I don't have a lot of pity for my kids who now claim to hate them. What would you do, make them eat sandwiches or vary the menu?
Here is our menu for the week of November 2nd.
Monday
Breakfast -Oatmeal, Cereal
Lunch- Sandwiches, Fruit
Dinner-Pasta, Breadsticks, Salad
Tuesday
Breakfast –Biscuits (I made biscuits for the first time last week and my kids loved them, with syrup?)
Lunch- Soup, Sandwiches, Fruit
Dinner- chicken legs (recipe below), rice, broccoli, corn

Wednesday
Breakfast – Bagels
Lunch – Smoothies, crackers, cheese, peanut butter
Dinner – (last soccer practice) Ravioli, leftovers
Thursday
Breakfast –French Toast
Lunch – Sandwiches, Fruit
Dinner –Salmon Cake Sandwiches, fruit, pierogies, macaroni and cheese
Friday
Breakfast- Waffles
Lunch- Sandwiches, Fruit
Dinner- Pizza

For more Menu Plan Monday visit Org Junkie.
Yummy Chicken Legs
Chicken legs
4 Tbs melter butter
Mixed together in a bowl
3/4 cup bread crumbs
1/4 cup parmesan cheese
1 teas paprika
1 teas garlic powder
salt and pepper to your liking
Remove skin from chicken legs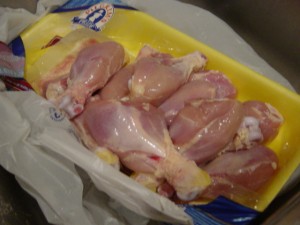 Melt butter/ then dip the chicken legs in the melted butter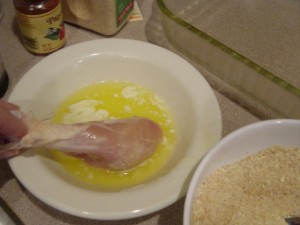 Then roll the legs in the bread crumb mixture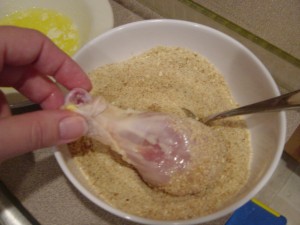 Baked in a greased pan for an hour @ 350 degrees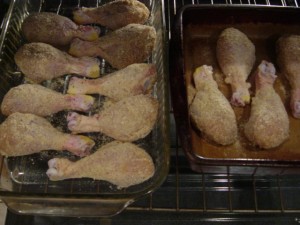 These are delicious and a huge hit with the kids.